Skip to Content
September 2020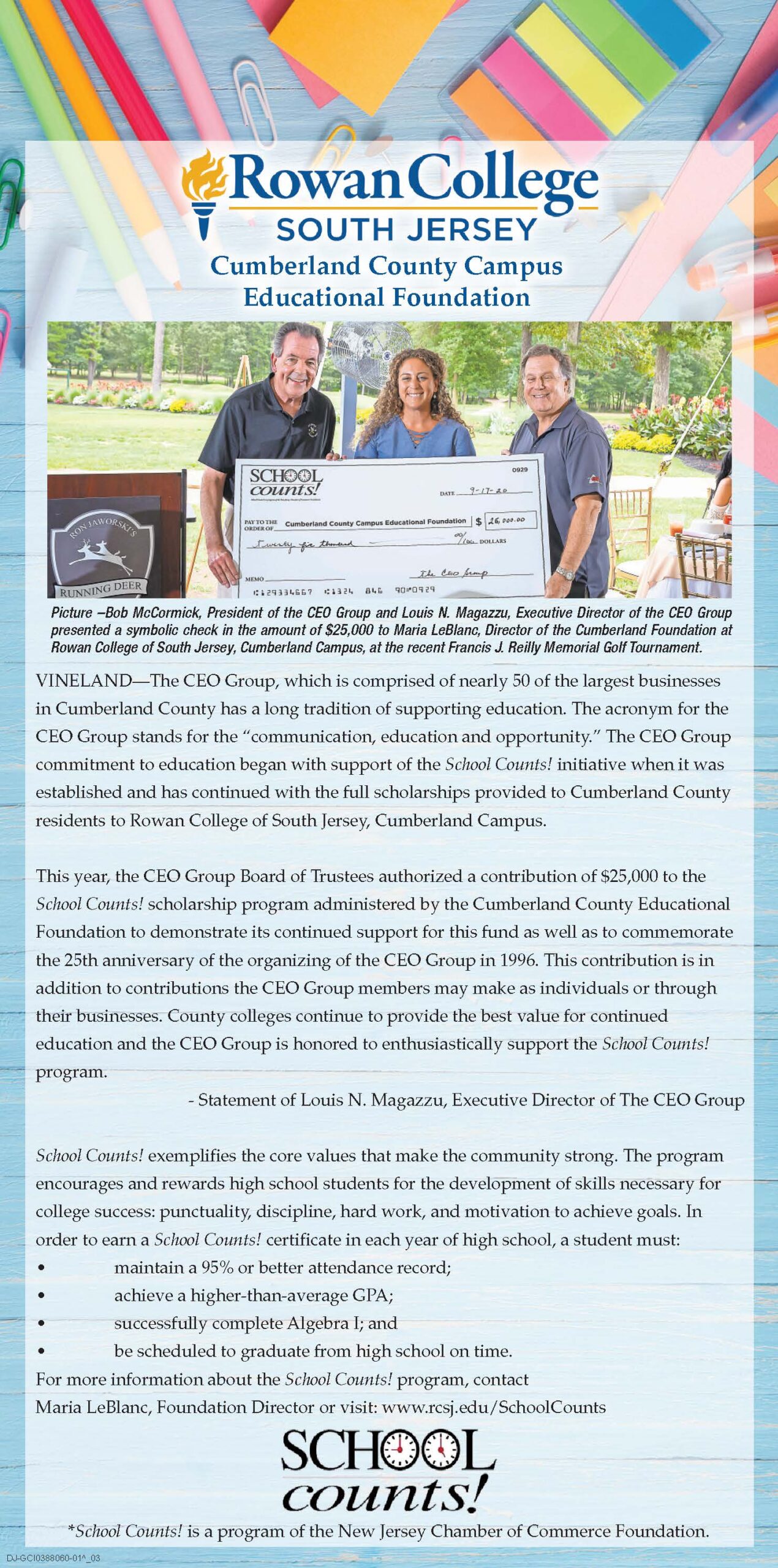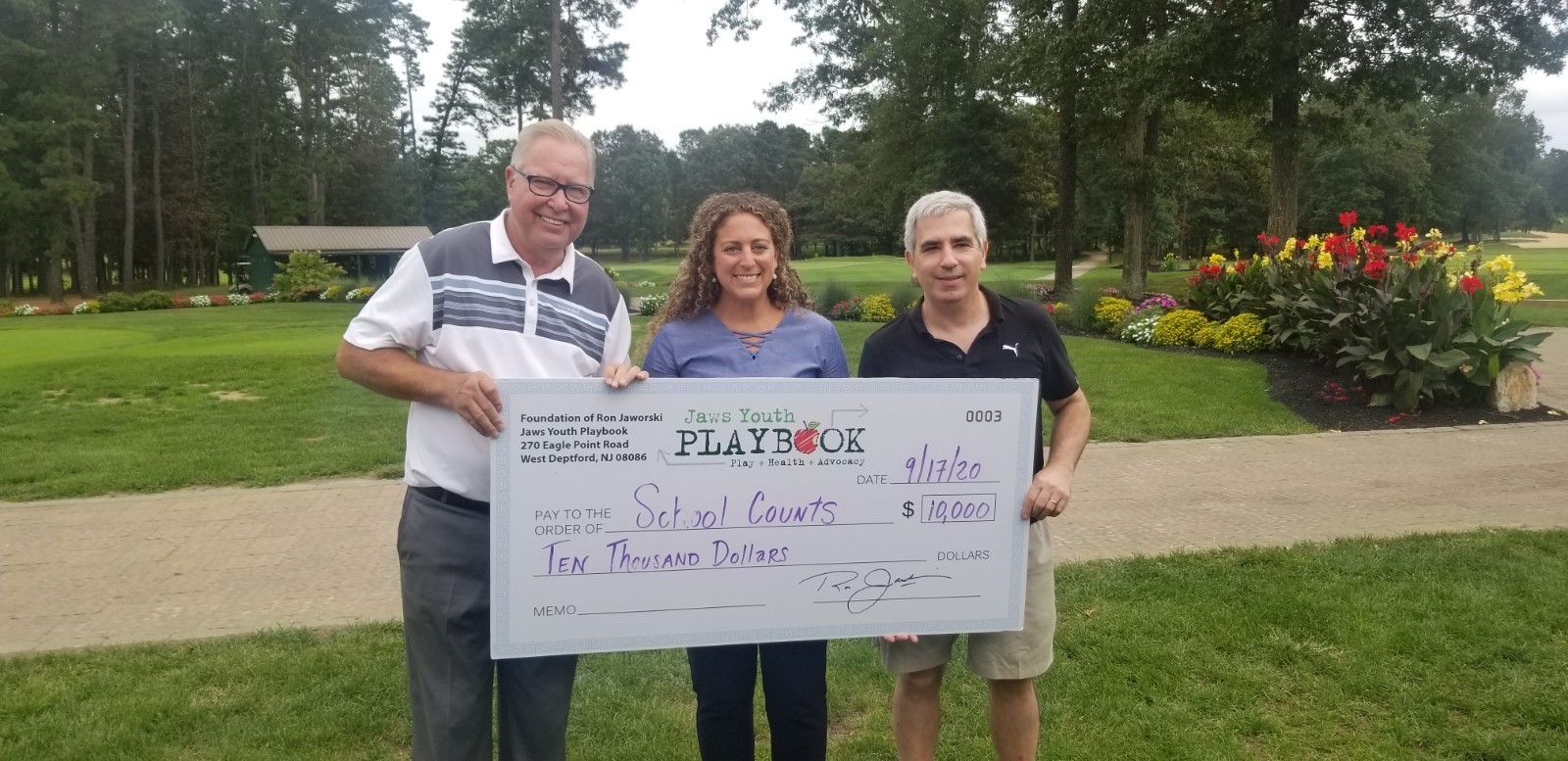 9/17/2020 Pictured: Mr. Ron Jaworski, former Philadelphia Eagle; Ms. Maria LeBlanc, Foundation Director and Dr. James Piccone, Vice President/Chief Administrative Officer, Rowan College South Jersey – Cumberland Campus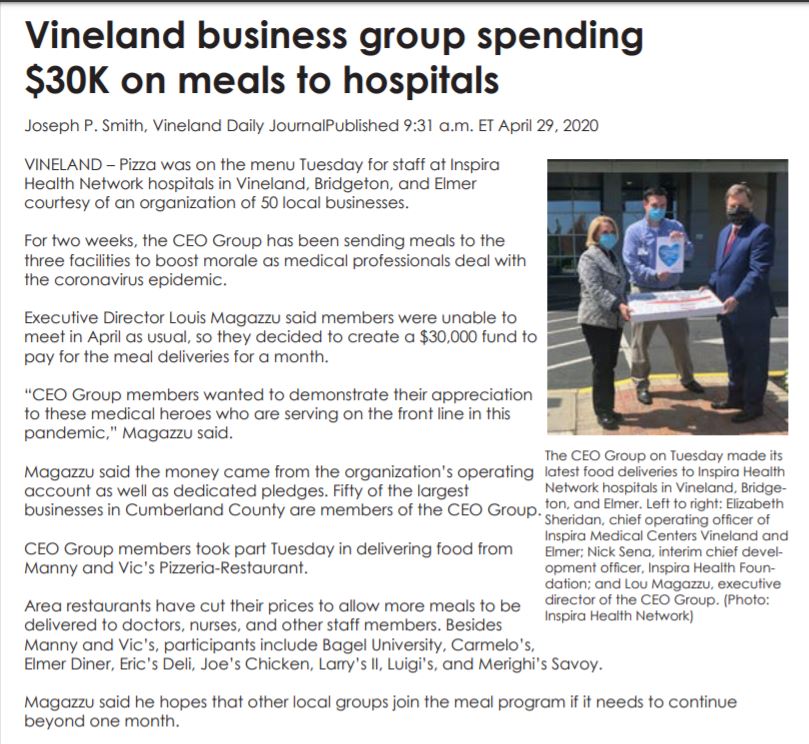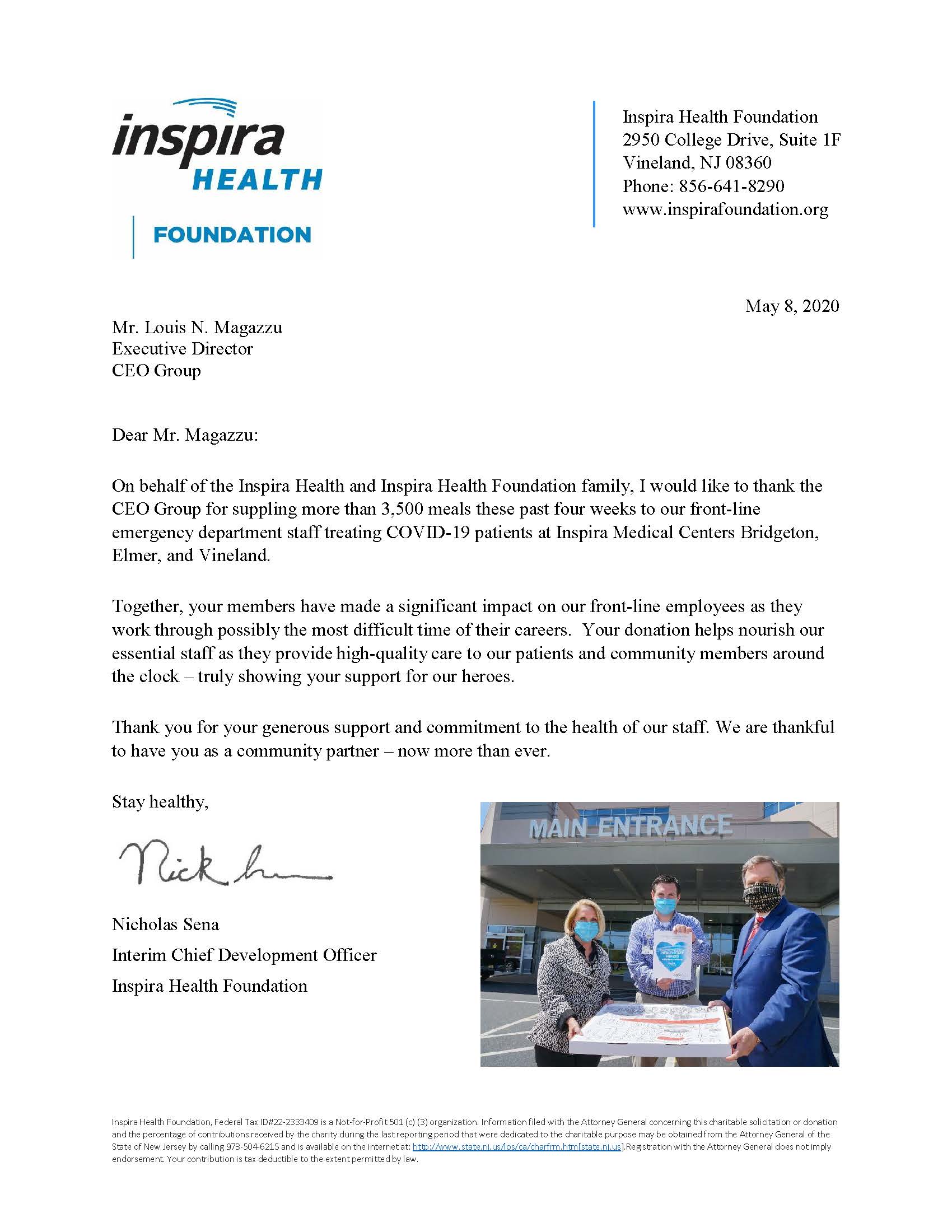 CCTEC's automotive technology program receives donation
VINELAND – In a demonstration of support for quality technical education, RK Chevrolet/KIA/Subaru and Toyota of Vineland, part of the Burns-Kull Automotive Group, along with Toyota Motor Sales U.S.A., donated $10,000 as part of a long-term commitment towards Cumberland County Technical Education Center scholarships and technology upgrades in the automotive technology program.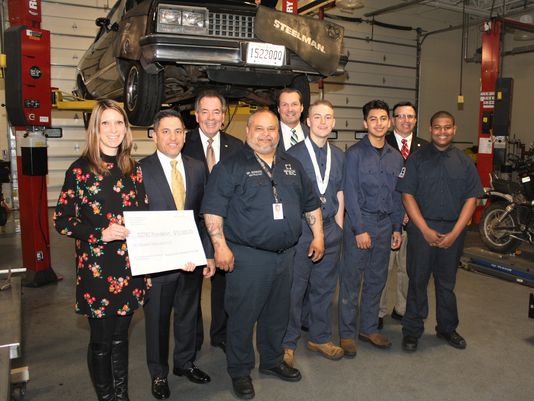 In a check presentation ceremony held on April 16, members of CCTEC Foundation's Board of Trustees accepted the generous contribution and praised the car dealerships and auto groups for their investment in CCTEC students and the trade program.
CCTEC students enrolled in the automotive technology program receive hands-on training in all areas of automotive repairs, mechanical and electronic systems and computer diagnostics.
"Automotive technology is a very rewarding career and today's students need training in the state-of-the-art technology to stay ahead," said James J. Gruccio Jr., chief financial officer of Burns-Kull Automotive. "With our donation, we are delighted to encourage CCTEC students to continue obtaining the technical education they need to build a successful and financially rewarding career in the automotive industry."
"Today's cars and trucks are more complex than ever," Gruccio said. "As vehicle technology continues to evolve, it is imperative to the success of our industry to have well-trained and expert technicians in the workforce. CCTEC provides this high level of education."
CCTEC Automotive Technology student Stephen D'Agostino got real world experience in his future industry when he competed on April 14 at a SkillsUSA competition. The Millville teen won the silver medal in motorcycle maintenance technology, along with two scholarships, a toolkit and lots of bragging rights.