Skip to Content
The CEO Group Board of Directors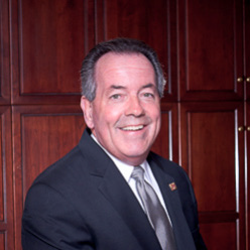 Robert D. McCormick
PRESIDENT
Burns Kull Automotive Group
c/o Toyota of Vineland
650 N. Delsea Drive
Vineland, NJ 08360
(856) 696-5900
www.toyotaofvineland.com
Bob McCormick has been a member of the CEO group since 1998.  He is the managing partner and Vice President-General Manager of the Toyota of Vineland Dealership and also a stockholder in RK Chevrolet KIA Subaru.  He will celebrate his 32 Year Anniversary this year with the Burns Kull Auto Group.  Since his graduation from St Joseph's University in 1976, Bob has worked in the automobile industry beginning in his fathers Lincoln Mercury dealership in  Trenton NJ.
Bob has worked and lived in Vineland since 1984.  He also values his membership and previous time on the board as a past Vice President of the Greater Vineland Chamber of Commerce.  He is also a trustee of the NJ CAR, and active member of the Tri- State Toyota Dealers Association along with The Diocese of Camden Church affiliates.
Bob is an avid supporter of Coaches VS Cancer, St Augustine Prep, Our Lady of Mercy academy and other charitable organizations. Bob lives in Vineland with his wife Patty and their three children.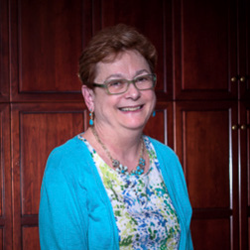 Sharon Dauito-Baxter
SECRETARY
Retired
Sharon Baxter born and raised in Vineland. She graduated from Sacred Heart Grammer and High School and from Glassboro State College with a BA Degree in Junior High School Education. Sharon worked for J & D Produce Co. in Vineland as Produce Procurement, Manager- 2008 to her retirement in December 2015. Additionally, Sharon was president of 2 Girls Produce 2003 to 2008, president of Dauito Produce from 1996 to 2008, president of Ralph Dauito & Sons from 1988 to 1996, supervisor of Ralph Dauito & Sons from 1978 to 1988, team leader with the Pitman School District, Pitman, NJ from 1967 to 1978. Sharon has many leadership and community experience including, CEO Group Board of Trustees from 1997 to Present, First Woman President CEO Group, First Woman Treasurer CEO Group, Board Secretary CEO Group, Board Member Cumberland County Woman's Hall of Fame, Treasurer Cumberland County Woman's Hall of Fame, Member Inspira Health Network Woman's
Auxiliary Cumberland County, Board Member Vineland Housing Authority, Board of Directors Newfield National Bank.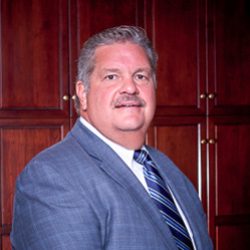 William J. Nardelli
TREASURER
Nardelli Bros., Inc.
P.O. Box 590
Cedarville, NJ 08311
(856) 447-4621
www.nardellibrosinc.com
William J. Nardelli Sr. began his career at Nardelli Bros. Inc. Lake View Farms in 1974 as a sales assistant. The Nardelli Family are fifth generation growers, shippers and distributors of fresh fruits and vegetables since 1898.
William is on the board and a member of numerous organizations including United Fresh Fruit & Vegetable Assoc., Cedarville Marketing Cooperative, S.J. Produce Distribution Assoc., Vineland Produce Cooperative Assoc., CEO Group, NJ Agriculture Society. Bill is a graduate of Stockton State College ('81). Bill is an avid fisherman and hunter and enjoys time spent with his wife Sandy and their two sons William J. Jr. and James N. II.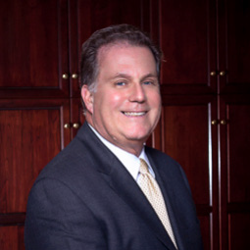 Louis N. Magazzu
EXECUTIVE DIRECTOR
Attorney At Law
614 East Landis Ave
Vineland, NJ 08362
(856) 304-2033
lmagazzu@aol.com
In addition to being the Executive Director of the CEO Group, Lou Magazzu maintains a general practice of law with offices in Vineland, New Jersey. He has represented clients in over two billion dollars in transactions; with a special emphasis on mergers and acquisitions. Mr. Magazzu previously served as the City Solicitor for Vineland, NJ. He was one of the first lawyers in the state to combine the payment in lieu of taxes (PILOT) and Urban Enterprise Zone (UEZ) loan programs. He also developed the legal framework for the (UEZ) second generation loan fund which has become a model for similar programs throughout the state.
Mr. Magazzu has also served as a municipal attorney for many other municipalities, as well as counsel to zoning and planning boards and assisted in the drafting and revising of municipal master plans. Mr. Magazzu has also served as part of underwriting or bond counsel teams for projects with total value in excess of one billion dollars.
Mr. Magazzu served as a member of the Board of Directors and Secretary to a corporation traded on the American Stock Exchange. Mr. Magazzu served as a member of the Cumberland County Board of Chosen Freeholders. He served as Director of the Board in 2001 and again for three years from 2008 until 2010.
In 2007 Mr. Magazzu served as the President of the New Jersey Association of Counties and from 2008-2001 on the Board of Directors of the National Association of Counties. In 2011, Mr. Magazzu served as Chairman of the National Democratic County Officials.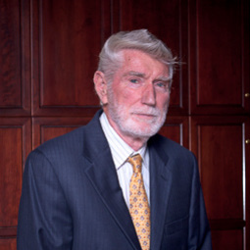 Melvin Bradway
BOARD OF TRUSTEE MEMBER
Bradway Trucking, Inc.
1040 N. Brewster Road
Vineland, NJ 08361
(856) 692-1448
www.bradwaytrucking.com
Serving in the U.S. Marine Corps from 1954 to 1957 involved a lot of truck driving for Melvin R. Bradway. He got to know trucks and decided that trucking was how he wanted to earn his living. In 1959 Melvin and bride, Rosemarie, purchased their first truck and Bradway Trucking began. The fleet has since grown to 55 trucks and 350 trailers. Bradway at present employs approximately 70 people. Melvin and Rosemarie are still involved with the business serving as CEO and Vice-President respectively.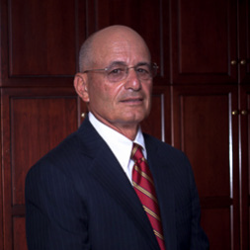 Serge Brunner
BOARD OF TRUSTEE MEMBER
The Espoma Co.
6 Espoma Road
Millville, NJ 08332
(856) 825-0542
www.espoma.com
Serge Brunner, President of The Espoma Company, represents the third generation of family ownership. The company was started in Millville, NJ in 1929 and is now nearing its 90th anniversary. From humble beginnings, the company has nurtured some of the best-known organic brands in the lawn & garden industry – including Hollytone, the original plant food for acid-loving plants. Through continuous reinvestment, it has built the most modern, automated, solar-powered fertilizer production facility in North America, while also growing its distribution of its products to all 50 states. The Espoma Company continues to be the leader in the organic gardening category with innovative products & packaging and is proud to remain independent and family-owned with the 4th generation now active in the management of the company.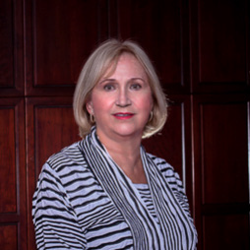 Sharon C. Bruno
BOARD OF TRUSTEE MEMBER
Creative Achievement Academy
P.O. Box 865
Vineland, NJ 08362
(856) 691-6667
www.creativeachievement.org
Sharon Bruno is the President of the Board of Creative Achievement Academy LLC located in Vineland, NJ. She founded the Private School for Students with Disabilities in 1979. Creative Achievement Academy provides a nurturing environment in which students establish a new foundation, an equal chance and a sense of belonging and acceptance. The school is currently run by Sharon's children. Prior to owning the school, Sharon was a teacher for the Vineland Board of Education. She has a Master's Degree in Education, is a certified Teacher of the Handicapped and a New Jersey certified School Principal. Creative Achievement Academy employs 40 people. Sharon is also the President of Kerry Bus Service Inc. The company was started in 1980 and transports special needs students throughout Southern New Jersey. The company owns 31 vehicles and employs 41 people some of whom have worked for Sharon for over 15 years.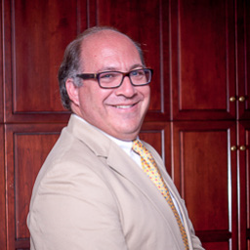 Jonathan E. Mangel
BOARD OF TRUSTEE MEMBER
Mamacita Inc.
2851 Industrial Way
Vineland, NJ 08360
(856) 405-0050
Jonathan Mangel has been a member of the CEO Group since 2000 and has previously held the position of President of the group. He also serves as the President and CEO of Mamacita, Inc, a food processing company based in Vineland, NJ. Jon holds a B.S. in Economics, a J.D. from Cooley Law School and is a graduate of Leadership Cumberland County.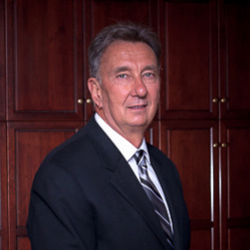 Arthur J. Ogren Jr
BOARD OF TRUSTEE MEMBER
Ogren Construction
178 E. Garden Rd
Vineland, NJ 08360
(856) 692-4226
www.ogrenconstruction.com
Arthur J. Ogren Jr. is the President and CEO of Ogren Construction. Entering our 60th year with 3 generations of family ownership. Our company is based in Vineland, NJ. Ogren Construction provides a variety of construction services throughout the Mid-Atlantic region. This includes conventional construction, design/build, and pre-engineered structures. Licensed and bonded in excess of $100,000,000.00. Completed projects include educational facilities, office buildings, food processing, manufacturing plants, warehousing and related structures.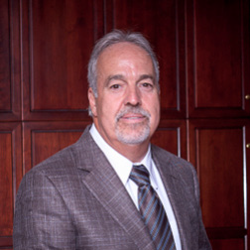 Sam Pipitone
BOARD OF TRUSTEE MEMBER
F&S Produce Co., Inc.
913 Bridgeton Ave
P.O. Box 489
Rosenhayn, NJ 08352
(856) 391-7100
www.freshcutproduce.com
Salvatore Pipitone Jr. is the founder and CEO of F&S Produce Company, Inc. Established in 1981, Sam has built F&S into a multi-million-dollar business that processes more than 100 million pounds of fresh produce a year. Today, with two facilities, more than 200,000 square feet of processing space, and over 600 employees, the company supplies retail, foodservice, and institutional customers with fresh cut fruits and vegetables, quick-frozen vegetables, purees, wraps and salads, and many more value-added products. In 1986, he formed Pipco Transportation to control the shipment of F&S finished products to the company's hundreds of customers. He is also a director and past president and chairman of the New Jersey Food Processors Association, a founding member of the board of directors of Capital Bank of New Jersey, a trustee of the CEO Group, and a member of the Bridgeton Chamber of Commerce.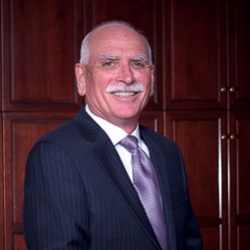 Ronald G Rossi
BOARD OF TRUSTEE MEMBER
Rossi Honda, Inc
1517 S. Delsea Drive
Vineland, NJ 08362
(856) 692-1700
www.rossihonda.com
Ron Rossi is a proud and lifelong Vineland resident. He has been married to Bonnie for 43 years and has 3 daughters and one granddaughter.
Ron graduated in 1973 from Newark College of Engineering.
Ron's career began in 1973 as President of Grocer One Realty and President of Vineyard One Inc. In 1990 Ron became President of LJR Realty Inc. and continues in that role today. He also became President/Dealer Principal of Joseph Pontiac Inc. that same year and in 2000 became President/Dealer Principal of Rossi Motors. Ron has also been President of Rossi Realty since 2003.
Ron is on numerous board of directors including Cumberland Cape Atlantic YMCA, CEO Group, Landis Theater Foundation Board, Bacharach Rehabilitation Hospital, Vineland Chamber of Commerce and Inspira Health Network.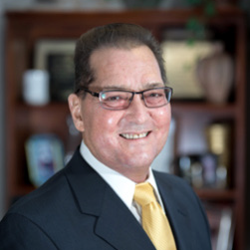 Mario Russo
BOARD OF TRUSTEE MEMBER
RFC Container Co., Inc.
2066 S. East Ave.
Vineland, NJ 08360
(856) 692-0404
www.rfccontainer.com
Mr. Russo, currently a trustee of the CEO Group, is a founding member and a past president of same. Mr. Russo has been a South Jersey business owner for more than 40 years of corrugated box plants and produce distribution companies in South Jersey and Canada. Most recently Mr. Russo has formed with his wife Carla a new entity, Magnolia Investments LLC, which owns and constructs shore homes for rent and sale in Brigantine NJ. New to Magnolia Investments, LLC is the reconstruction business of older waterfront legacy buildings in Camden NJ and the planned construction of new residential towers.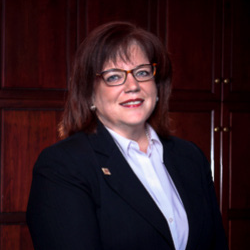 Deborah A. Wallace
BOARD OF TRUSTEE MEMBER
Wallace Supply Co.
108 South West Blvd.
Vineland, NJ 08360
(856) 692-4800
www.wallace-supply.com
Deborah Wallace is Treasurer of Wallace Supply Company. Along with brothers George and Bryan, Deborah is a 3rd generation owner of this plumbing, heating, and industrial supply wholesaler, serving the southern seven counties in New Jersey. Established in 1930 by her grandfather, and firmly established in the community by her father, the Wallace Organization has expanded to include locations in Bridgeton and Ocean City. Deborah Wallace has also served as a past president of the CEO Group.