Skip to Content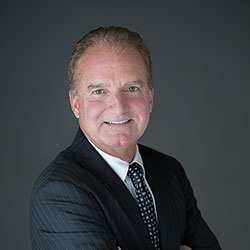 Richard Allen
Allen Associates
Richard S. Allen is the top executive at Allen Associates and is responsible for the sales and services of the group employee benefits division. Licensed in health and life insurance in New Jersey, Pennsylvania, and Florida, Richard joined Allen Associates in 1982 as a partner. In 1993, Richard was named President. Today he maintains securities licenses in New Jersey and Florida and is a member of the New Jersey Association of Life and Health Underwriters. Richard is the son of Allen Associates founder Stanley H. Allen. He resides in Millville with his wife Luanne and has two children, Kelsey and Corey.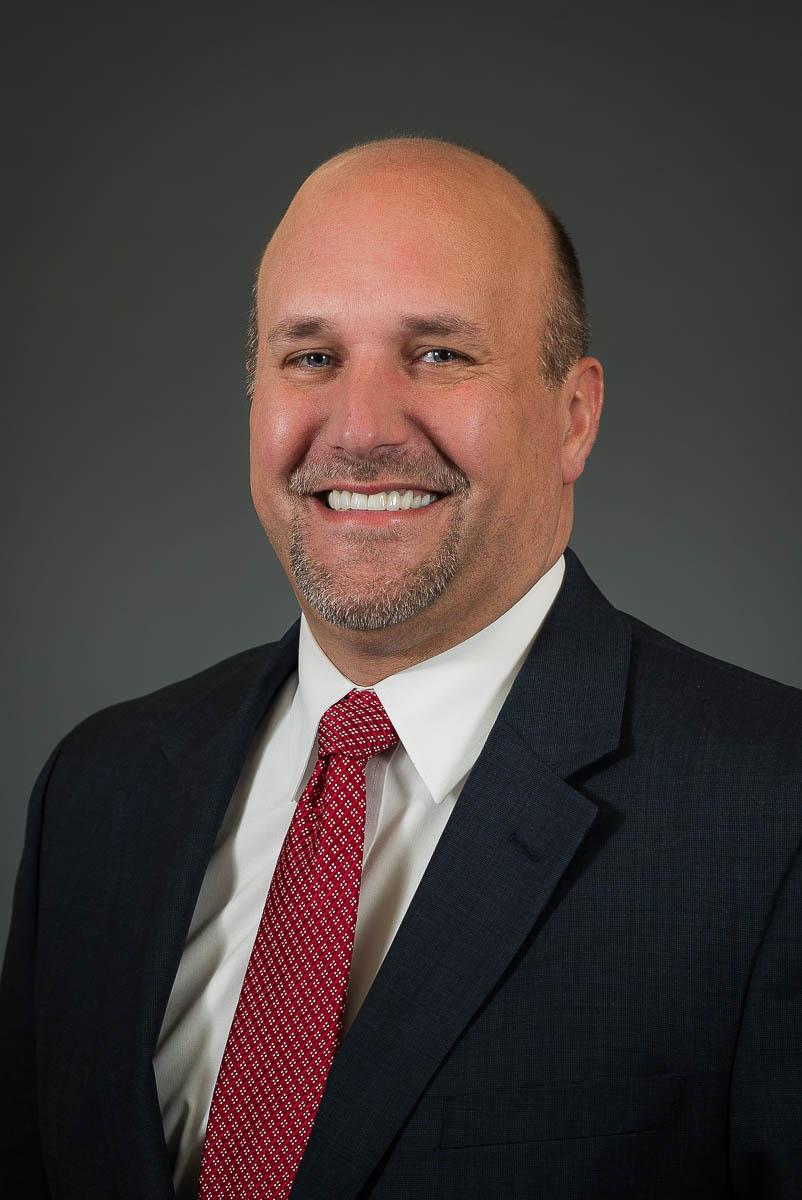 James Andreacci
BB&T Bank
James Andreacci is the Market President of New Jersey for BB&T Bank. In this role James is responsible for building the BB&T brand in New Jersey. As a top ten financial institution and the fifth largest insurance broker in the world; there are many solutions that BB&T can provide both to retail and commercial clients.James graduated from Pennsylvania State University with a degree in Finance and has been in commercial banking for the last 15 years. James is an active member in the community serving on multiple Boards for local non-profit entities. James grew up in Northern NJ, and currently resides in Mullica Hill with his wife and three children.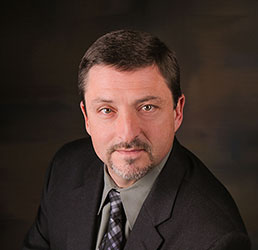 John Barretta
Barretta Plumbing, Heating, Cooling
John Barretta is a 1982 honor graduate of St. Augustine Prep and a 1986 graduate of St. Joseph's University (B.S. Accounting). He became a Certified Municipal Accountant and worked in that field for 4 years. He began his career as an entrepreneur when he bought a tavern which had been closed for over 20 years and opened it as Good Sports Bar and Grille. John left the bar and restaurant business in 1997 and entered his family's 101-year-old business. In 2004, he became the 4th generation owner of Barretta, Plumbing, Heating, and Cooling. In addition to running the family business, John is the owner/operator of several real estate and development companies.
From 2000 to 2008, Mr. Barretta served as City Councilman in Vineland (4 years as City Council President). In 2007, he became an Organizer of Capital Bank of NJ. He has served on the City of Vineland's Planning Board, Recreation Commission, and Urban Enterprise Zone Board. John is a 10 year Board Member of the Cumberland Cape Atlantic YMCA (Board President 2013-14). He has a deep interest in his community. He's been a sponsor and volunteer coach in youth sports for over 30 years.
John and his wife, Leslie, are raising their 5 children – Rita, Samantha, Jack, Nicholas, and Joseph.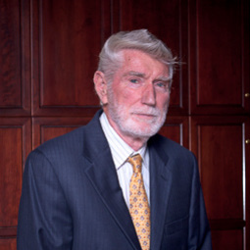 Melvin Bradway
Bradway Trucking, Inc.
1040 N. Brewster Road
Vineland, NJ 08361
(856) 692-1448
www.bradwaytrucking.com
Serving in the U.S. Marine Corps from 1954 to 1957 involved a lot of truck driving for Melvin R. Bradway. He got to know trucks and decided that trucking was how he wanted to earn his living. In 1959 Melvin and bride, Rosemarie, purchased their first truck and Bradway Trucking began. The fleet has since grown to 55 trucks and 350 trailers. Bradway at present employs approximately 70 people. Melvin and Rosemarie are still involved with the business serving as CEO and Vice-President respectively.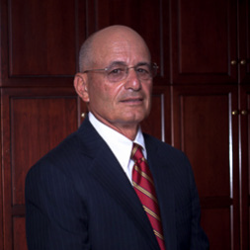 Serge Brunner
The Espoma Co.
6 Espoma Road
Millville, NJ 08332
(856) 825-0542
www.espoma.com
Serge Brunner, President of The Espoma Company, represents the third generation of family ownership. The company was started in Millville, NJ in 1929 and is now nearing its 90th anniversary. From humble beginnings, the company has nurtured some of the best-known organic brands in the lawn & garden industry – including Hollytone, the original plant food for acid-loving plants. Through continuous reinvestment, it has built the most modern, automated, solar-powered fertilizer production facility in North America, while also growing its distribution of its products to all 50 states. The Espoma Company continues to be the leader in the organic gardening category with innovative products & packaging and is proud to remain independent and family-owned with the 4th generation now active in the management of the company.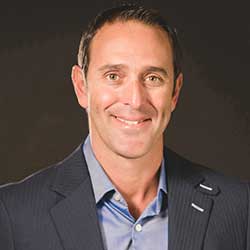 Brett Buonadonna
Romano Buonadonna Financial Services
Board of Trustee Member

Romano Buonadonna Financial Services, LLC specializes in retirement and wealth management for individuals and businesses, estate planning, and the implementation of business succession strategies. Brett has been in the financial industry for almost 25 years and holds an AIF designation which exemplifies the importance of an independent fiduciary.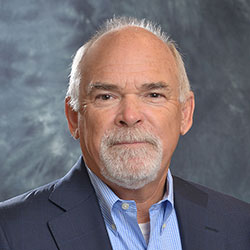 Robert Conner
Mints Insurance
Bob Conner is a graduate of Wake Forest University ('74) and the President of Mints Insurance Agency in Millville. Mints employs a staff of fourteen including his son Rob who take care of over 3,500 regional clients. Bob is married to Paula Caterina. Together, they have five grown sons/stepsons. Bob was a former chair of the Millville Zoning Board, a longtime director for the NJ Professional Insurance Agents, an original Capital Bank organizer, on Inspira's Foundation Board and the current President of the Millville Development Corporation. A longtime runner, Bob's competed in over 50 races including two marathons.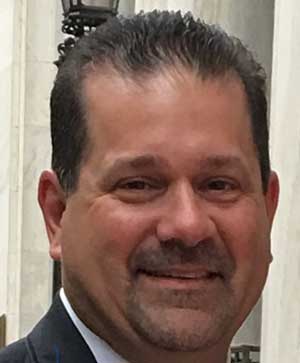 Fred Cristelli
Lawn & Garden Landscaping LLC
Frederick H, Cristelli is a life-long Vineland resident and is married to Lisa Martini Cristelli. They will soon celebrate their 25th anniversary. Together they have three children, Dominic, Juliana, and Anthony. The family actively invests in real estate in the local areas. Fred graduated from VHS and Rowan University. Fred is the owner of Lawn & Garden Landscaping LLC which will soon celebrate its 27th anniversary. Fred has taken his company from a small residential lawn service company to a successful residential and commercial entity that does complete turf construction in the New Jersey and Pennsylvania regions.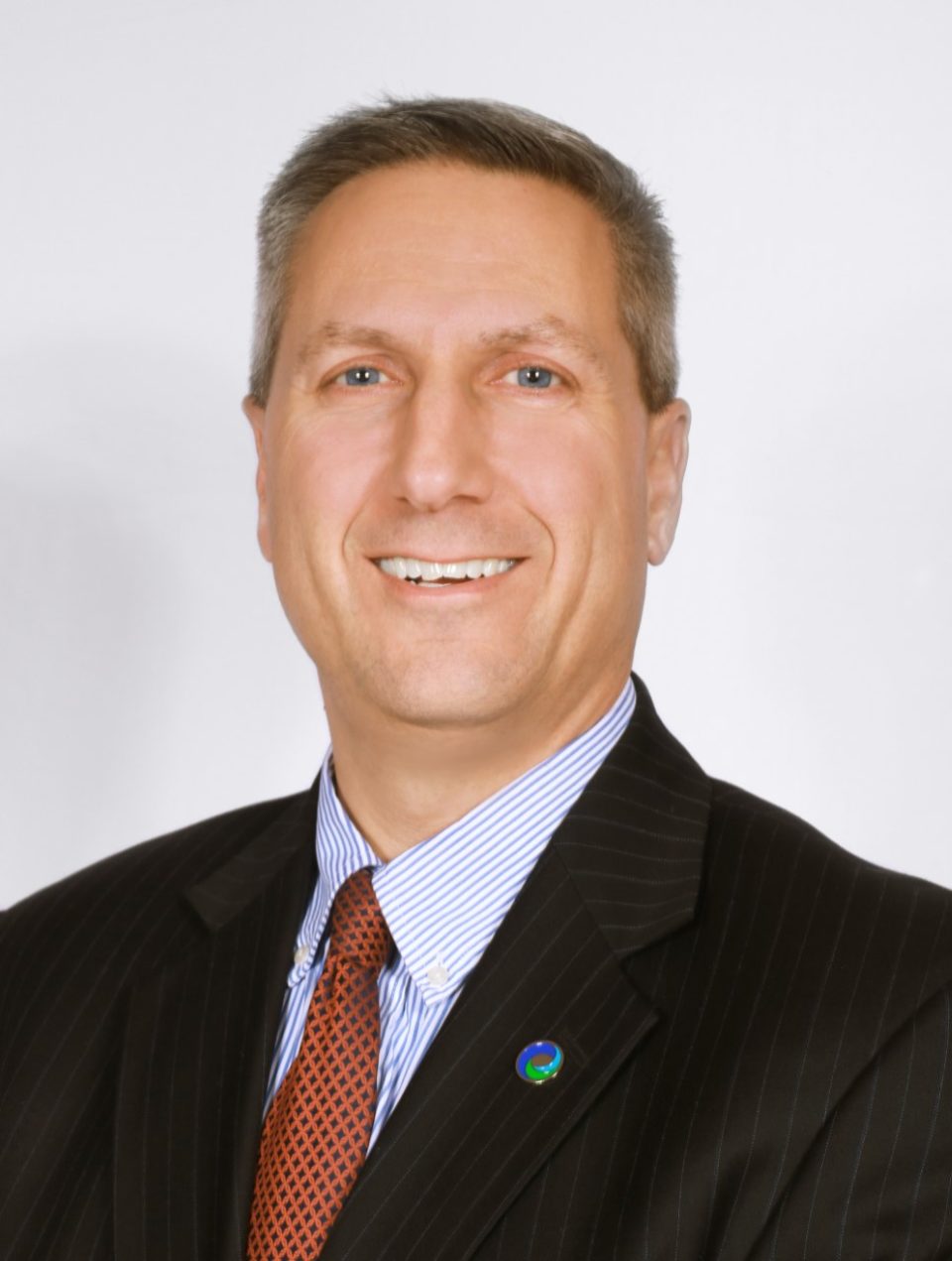 Vincent D'Alessandro
Ocean First Bank, Southern Region
Vincent D'Alessandro is the President of OceanFirst Bank's Southern Region, which currently includes branches and administrative offices located throughout Atlantic, Cape May, Cumberland, Gloucester, Burlington, and Camden Counties in New Jersey.Vincent graduated from Rutgers University in 1989 with a degree in Business Administration, Political Science, and Education and then completed his MBA at the Stonier School of Banking at University of Pennsylvania with a leadership certificate from the Wharton School of Business.Vincent's professional career began in 1989 which included various commercial, credit, and leadership roles at First National Bank of Toms River, Summit Bank, PNC Bank, and Shore Community Bank. Since 2008, he has been with OceanFirst Bank and currently holds the title of First Senior Vice President and Regional President of the Bank's Southern Region.Vincent has had extensive involvement with various non-profit organizations and is currently involved on the Boards of the Shore Medical Foundation, Atlantic Cape Community College Foundation, the HERO Campaign, South Jersey CEO Group, MBCA of Atlantic City, Chamber of Commerce Southern New Jersey, and Businesses Committed to South Jersey. Vincent is an avid golfer and has played competitive golf since the age of eight, progressing to Division I collegiate golf at Rutgers University. He has been married to wife Susan since 1990 and has one son, Christopher, who is carrying on the family golf tradition, playing for Arcadia University.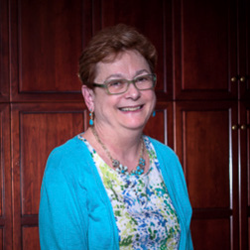 Sharon Dauito-Baxter
Retired from J & D Produce
Sharon Baxter born and raised in Vineland. She graduated from Sacred Heart Grammer and High School and from Glassboro State College with a BA Degree in Junior High School Education. Sharon worked for J & D Produce Co. in Vineland as Produce Procurement, Manager- 2008 to her retirement in December 2015. Additionally, Sharon was president of 2 Girls Produce 2003 to 2008, president of Dauito Produce from 1996 to 2008, president of Ralph Dauito & Sons from 1988 to 1996, supervisor of Ralph Dauito & Sons from 1978 to 1988, team leader with the Pitman School District, Pitman, NJ from 1967 to 1978. Sharon has many leadership and community experience including, CEO Group Board of Trustees from 1997 to Present, First Woman President CEO Group, First Woman Treasurer CEO Group, Board Secretary CEO Group, Board Member Cumberland County Woman's Hall of Fame, Treasurer Cumberland County Woman's Hall of Fame, Member Inspira Health Network Woman's
Auxiliary Cumberland County, Board Member Vineland Housing Authority, Board of Directors Newfield National Bank.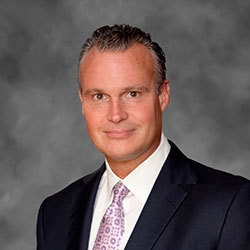 Thomas A. Dwyer, MD
Premier Orthopaedic Associates of Southern NJ
Thomas A. Dwyer, MD, FAAOS, is a board-certified, fellowship trained orthopaedic surgeon as well as the president and founder of Premier Orthopaedic Associates. After obtaining his Medical Degree from SUNY in Syracuse, NY, he completed his surgical internship and specialty orthopaedic residency at the University of Connecticut. He obtained his fellowship training from The Orthopaedic Research of Virginia program in Sports Medicine. Once grounded in New Jersey, he founded Premier Orthopaedic Associates in 1998. His practice covers all of orthopaedic surgery but focuses on shoulder and knees in sports medicine. He is an Associate Professor at Rowan University School of Medicine and has served as Chair of the Department of Surgery at Inspira Health Network. As a master shoulder instructor, he continues to offer the highest quality care available in orthopaedic surgery and sports medicine in South Jersey.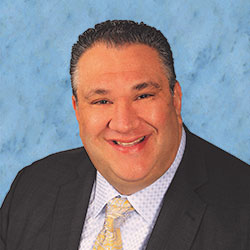 Anthony Fanucci
A.R. Fanucci Companies
Anthony Fanucci is a life-long resident of Vineland, having graduated from St. Augustine Prep and attended Cumberland County College and St. Peter's University. Anthony owns and operates A.R. Fanucci Insurance and A.R. Fanucci Real Estate. He is a former two-term Vineland Board of Education member, President of Vineland's City Council from 2013 until 2017, now serving as Mayor of the City of Vineland.
Anthony is currently a member of the National Association of Insurance and Financial Advisors, the National Association of Realtors, the Cumberland County Board of Realtors, and the Greater Vineland Chamber of Commerce.
Anthony has been honored in many capacities throughout his professional career. These honors include being a St. Augustine Prep Hall of Fame Inductee and Cultural Award recipient in 2005, as well as, a recipient of The Spirit of Achievement Award by the Italian Cultural Foundation of South Jersey in 2014.
Anthony is generous with his time and talents. He volunteers as a mentor and career counselor to local students, supports local athletics through sponsorship and coaching, and is a very active alumnus of St. Augustine Prep. Anthony is an active parishioner of his Catholic parish, St. Padre Pio in Vineland. He is married to Stacey and has three beautiful children, Vincenzo, Giavanna, and Adrianna.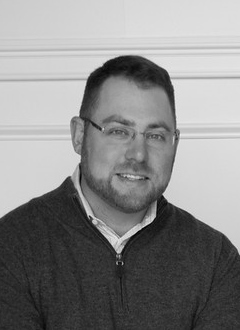 Josh Fisher
B&B Poultry
Josh Fisher is President of B&B Poultry Co., Inc, located in Norma, NJ, the third generation of Fishers to lead the business, following the company's founder Ben Fisher, and the current CEO/COB Mark Fisher.  A graduate of Vineland High School, Josh earned his Bachelor of Science in Business Administration from Ithaca College in Ithaca NY.  After college, Josh spent seven years in Boston working in the alternative investment industry in various accounting and project management roles.  Returning to the region in 2007 to join the company, initially as its General Manager, Josh has overseen several expansions of the company's physical plant, diversification of its sales footprint, and has developed the next generation of the company's leadership team.
As a FAA licensed commercial pilot, Josh serves as a volunteer pilot for Angel Flight East, helping to transport individuals who require medical treatment and cannot travel commercially, or have the burden of needing to travel with some frequency.   In his spare time, Josh enjoys saltwater fishing (or being out on the water for any reason), playing golf and spending time with his family at the beach.  Josh currently resides in Philadelphia, PA with his fiancé, Dr. Rachael Polis and their dog, Baxter the Boxer.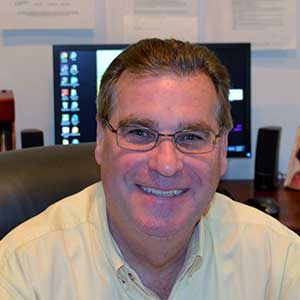 Gary Forosisky
GE Mechanical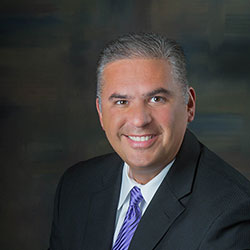 Sal Gaetano
BOARD OF TRUSTEE MEMBER
Franklin Insurance Adjusters
1875 S. Main Rd.
Vineland NJ 08360
(856) 692-2288
franklininsuranceadjusters.com
Salvatore J. Gaetano is a graduate of Vineland High School and a self-made successful businessman. He began his career as a paralegal working in a law firm. He then moved to the insurance side as a multi-line insurance adjuster in 1993. After gaining valuable knowledge and experience he founded Franklin Insurance Adjusters, Inc. in 2003. What began as a one-man operation in Vineland, New Jersey rapidly grew within the Northeast region expanding South, into the Midwest and now nationwide. Franklin Insurance Adjusters is a nationwide, multi-line adjusting, claims administration, SIU and subrogation recovery firm serving various insurance carriers and self-insured entities.
William M. Gruccio
Board of Trustee Member
William graduated from Rider University in 2010 with a degree in Finance, minoring in Political Science. He continued his education graduating in 2011 with a Master's Degree in Business Administration from Rider University. William currently serves as Co-Founder of All Key Solutions and as President of Renati Solutions.
William is currently a board member of the Inspira Foundation of Cumberland and Salem Counties, board member of the South Jersey Federal Credit Union, Trustee of the Italian Cultural Foundation of South Jersey, board member of the Vineland Urban Enterprise Zone Board and Vineland Development Corporation. He has previously served as a Governor's appointment as Trustee of Cumberland County College, board member of the Vineland Zoning Board of Adjustment, and as past Chairman of the Cumberland County Young Republican Organization. William is also an active member of Rotary, the Italian American Benevolent Association, the C.E.O Group, and the Southern New Jersey Development Council.
He is married to his wife and longtime partner Courtney Gruccio and has one son William Michael Gruccio, Jr.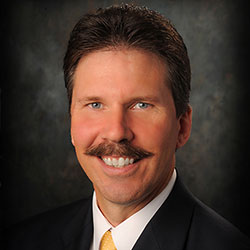 David Hemple
Century Savings Bank
Dave Hemple has been the President & CEO of Century Savings Bank since 2005, with over 34 years total with the Bank, starting in 1983 as a teller. Century Savings Bank is a $460 million mutual institution that formed in 1865 in downtown Bridgeton now reaching 152 years of business in Southern New Jersey. Dave leads a staff of 75 with 6 office locations within Cumberland, Salem, and Gloucester Counties.
Dave is also currently serving:
Director of the Inspira Health Network Cumberland/Salem Foundation.
Director of the Cumberland Insurance Group.
Director of the Connecticut Online Computer Center.
Member of the CEO Group of Cumberland County.
Member of the Hopewell Township Economic Development Committee.
Member of the Vineland Rotary Club.
Member of the Shiloh Seventh-Day Baptist Church.
Treasurer of Woodruff United Methodist Church.
Dave is a life-long resident of Cumberland County and resides in Hopewell Township with wife Ellen and daughter Amy.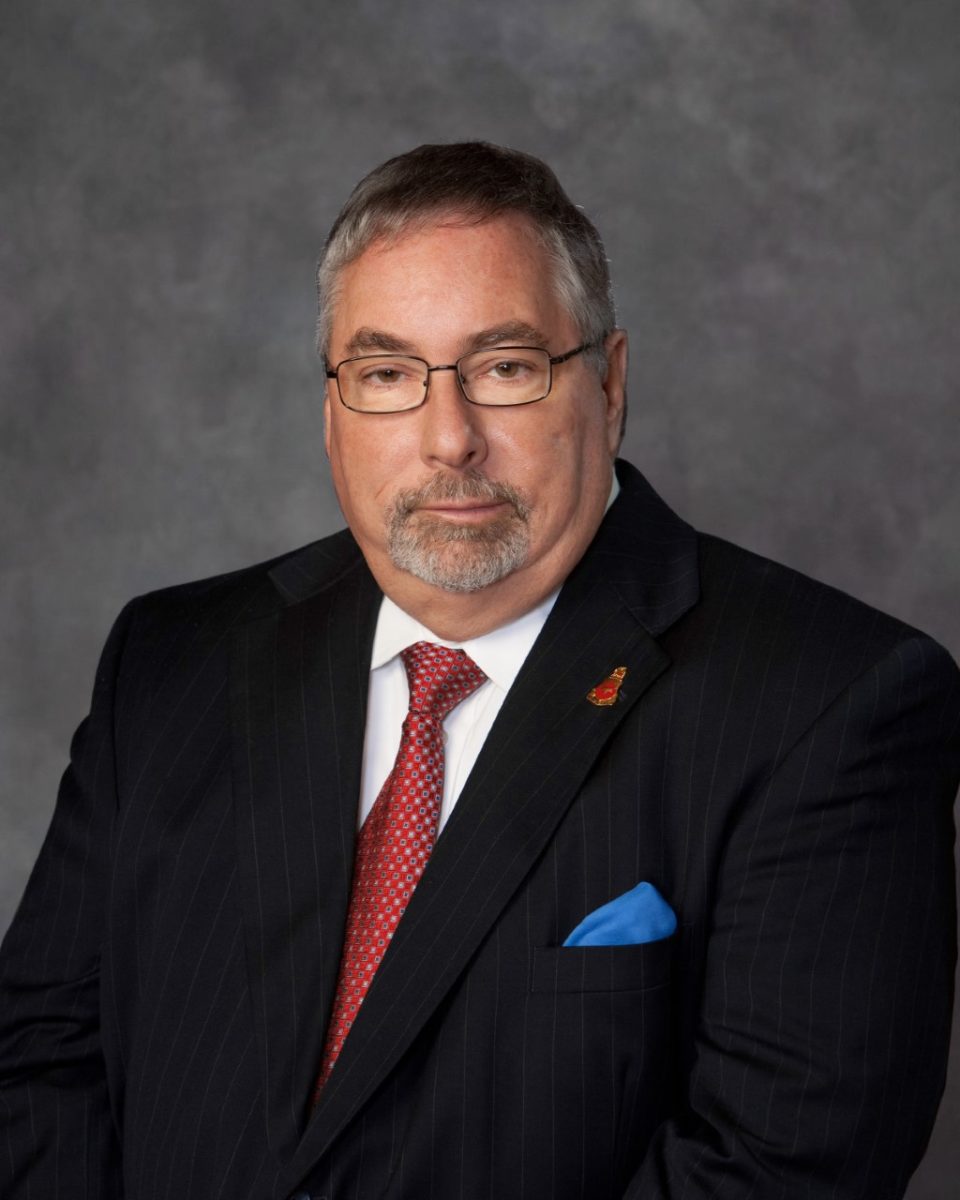 Ernie Huggard
South Jersey Federal Credit Union
In January 2018, Ernie Huggard was promoted to the position of the President and Chief Executive Officer of South Jersey Federal Credit Union.  Ernie has over 40-years' experience in the financial industry and has served as the Executive Vice President and Chief Financial Officer at the Credit Union for previous two years.   South Jersey Federal Credit Union is a not-for-profit financial corporation that provides lower cost loans and pays higher interest rates on deposits to its more than 54,000 members and over 700 employee groups. With nine branch locations serving southern New Jersey and two markets in Pennsylvania, South Jersey Federal Credit Union's mission it to provide quality financial solutions and world class service to its members, with a social commitment to the communities they serve.  Prior to joining the South Jersey Federal Credit Union family, Ernie spent the past 30 years in senior leadership positions within the banking and credit union industries. He is a Certified Public Accountant and holds a Masters in Management Studies from Stockton University.   Ernie is a retired Lieutenant Colonel, serving 28 years in the New Jersey Army National Guard. He served 19 years on the Board of Education of Galloway Township and as President of the Board for 17 years. His community service extends to such organizations as the Career Opportunity Development, Inc. CODI, Treasurer of the Holy Spirit Fathers Club and presently he is the assistant Boy's Crew Coach for Holy Spirit High School.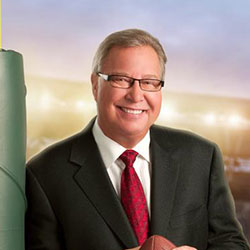 Ron Jaworski
Ron Jaworski Management, Inc.
Ron Jaworski, former QB in the NFL for 17 Years, current NFL Analyst, co-owner of the AFL Arena Champions Philadelphia Soul, owner of 6 golf courses in Philadelphia/New Jersey area, owner of Networking company – Business Clubs of America Philadelphia, Founder of Jaws Youth Playbook which has raised over $4 million for at-risk youth, author of The Games that Change the Games.
The South Jersey Chamber of Commerce awarded Jaworski the Pinnacle Award for his outstanding volunteer work and longtime service to South Jersey Chamber & business community. The United Way honored Jaworski with their Volunteer Leadership Award, the highest award given by United Way. Ron also sat on the United Way National Board for many years.
Jaworski is married to his high school sweetheart Liz; has three children, Joleen, Jessica and BJ, and four grandsons Ryan, Colin, Andrew, & Tristan.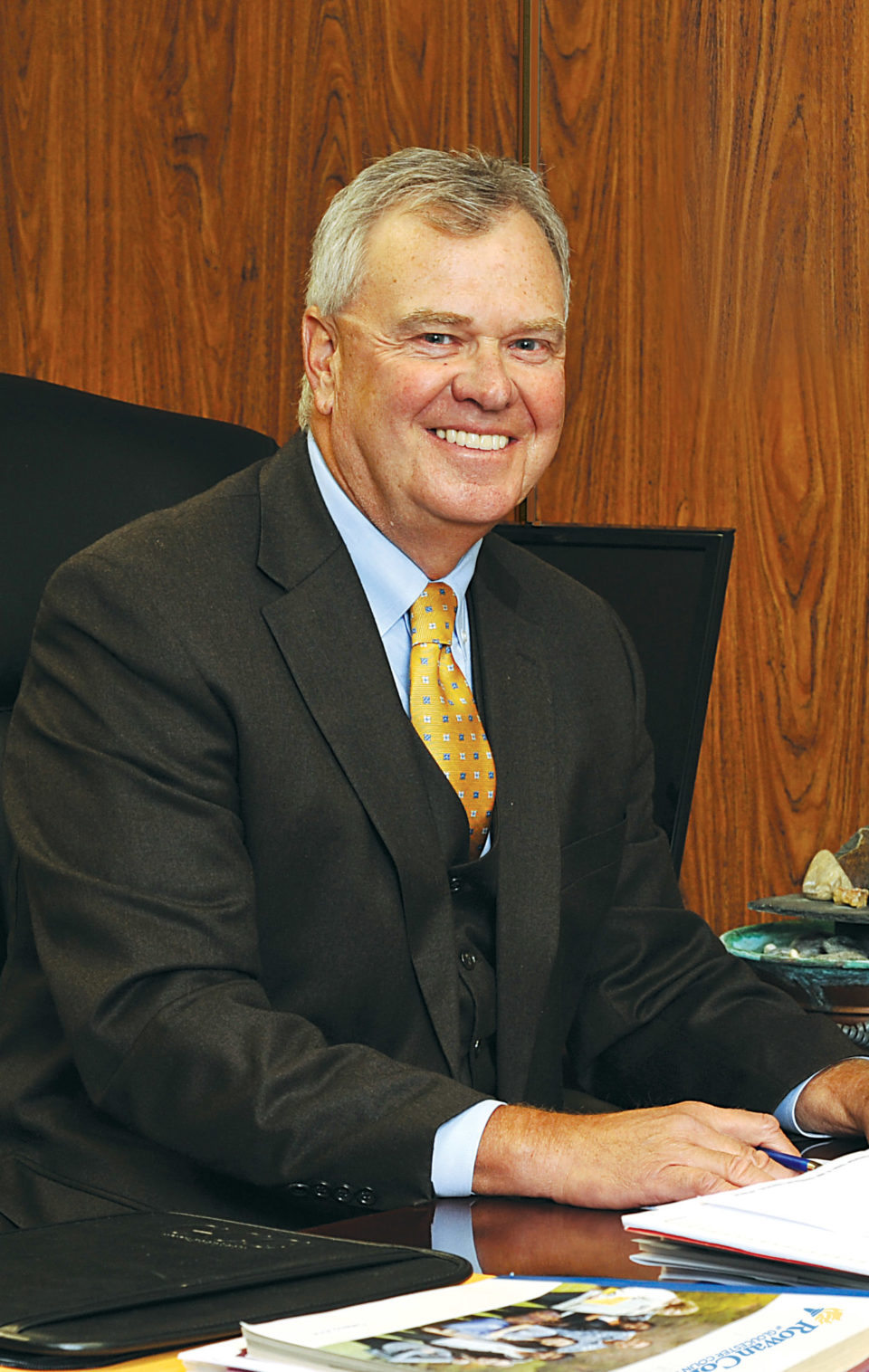 Frederick Keating, Ed.D.
President, Rowan College of South Jersey
Dr. Frederick Keating became the first president of Rowan College of South Jersey on July 1, 2019, taking the helm of the new regional college following the merger of Rowan College at Gloucester County and Cumberland County College.
A distinguished educational leader with more than 30 years of experience in higher education, Dr. Keating has been recognized for his academic service and innovative leadership. Under his guidance, Rowan College has forged a premier partnership with Rowan University and affiliations with other area universities, initiated scholarship programs, expanded two campuses with new construction, and established a regional college in southern New Jersey.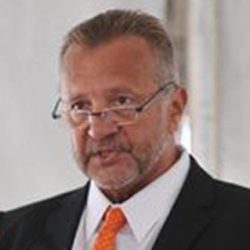 Hans Lampart
Eastern Pacific Development
Over thirty-five years of hands-on development experience beginning as a carpenter, site superintendent, project management ending with direct project development experience. Previously held Contractors Licenses in California, Florida, and Tennessee. Member of Builders League of Southern New Jersey and the New Jersey Builders Association. Serves on the Board of both BLSJ and NJBA and also serves on the legislative affairs committee of the NJBA and as secretary of BLSJ. Received builder of the year award from BLSJ for 2016. Also received Statewide recognition as builder of the year from the New Jersey Builders Association. Serves on the Board of Habitat for Humanity of Cumberland County. Prior active board member of Building Industry Association of Southern California and board member of the Residential Purchasing Council of Southern California.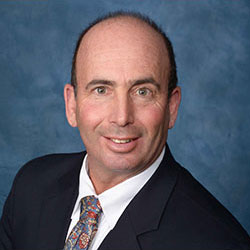 Sam Landy
UMH Properties
Sam Landy Esq., President and Chief Executive Officer of UMH Properties, Inc. directs the management, acquisition, construction, and development of manufactured home communities including the sale and financing of manufactured homes. Since 2009, UMH has grown from 28 communities and 6,800 home-sites to 107 communities and 19,400 homesites. This represents growth of 165%. This growth has resulted in the employment of over 300 people. The company has accomplished this growth through acquisitions and the development of vacant land. He has obtained the approvals and built over 500 manufactured housing sites. Mr. Landy founded the sales and finance division which has sold over 3,300 homes and financed over $50,000,000 in home sales.
Mr. Landy is a director of Monmouth Real Estate Investment Corporation, an affiliated company, a director of UMH Properties, Inc, a director of the Open Space Pace and a director of Special Strides. Mr. Landy, with his wife Laurie, founded Special Strides, located in Monroe Township, New Jersey. Special Strides is a non-profit organization dedicated to improving the lives of handicapped children through hippotherapy and therapeutic riding. The organization provides therapy to over 130 special needs individuals weekly. Additionally, Mr. Landy founded The Open Space Pace, located in Freehold, New Jersey. The Open Space Pace is a non-profit organization that is dedicated to raising awareness about the equine and agricultural industries in hopes to preserve open space in the State of New Jersey.
Mr. Landy is a graduate of Curry College, Milton, MA, 1982, and a graduate of Widener University School of Law, Wilmington, DE class of 1985. He is on the Curry Colleges' Executive Committee. He was admitted to the New Jersey Bar Association in 1985 and the United States Supreme Court in 1997.
Ben Laury
Ben's Pro Serv
Ben is currently owner and manager of Ben's Professional Services. His company serves in the residential and light commercial fields of Heating, Air Conditioning, Plumbing, and Electric in the South Jersey Area.
Ben Laury is a lifelong resident of the Borough of Elmer. He has earned a Bachelor of Science degree in Mechanical Engineering from Drexel University and is licensed as a Professional Engineer and Master Plumber in the State of New Jersey.
Ben has extensive experience in both the public and private sectors. Before being elected as a Salem County Freeholder in 2009, he began his public community service by serving on the planning board, serving 10 years on the school board (5 years as president), and serving 7 years on the borough council (2 years as president). Beginning January 2018 Ben will assume the position of Freeholder Director.
Ben Laury's commitment to community service is highlighted by his dedication to the Boys Scouts of America. He currently is serving on the Southern New Jersey District Board and personally holds the rank of Eagle Scout. Ben also has been recently awarded the Silver Beaver award from the Boy Scouts.
He is committed to his faith and his church and is actively involved in the Elmer Methodist Church. He has been an active Rotary member for over 30 years and is a Paul Harris Fellow.
Ben is married 40 years to his wife Kathy Laury. They are blessed with two children Brittany (married to Stan Orzechowski) and TJ (married to Sarah). They have four grandchildren: Mason, Carter, and twins Colton and Ryder.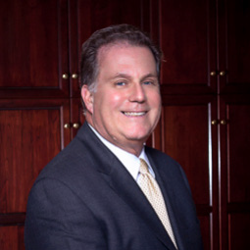 Louis N. Magazzu
EXECUTIVE DIRECTOR
Louis N. Magazzu, LLC
Attorney At Law
614 East Landis Ave
Vineland, NJ 08362
(856) 304-2033
lmagazzu@aol.com
In addition to being the Executive Director of the CEO Group, Lou Magazzu maintains a general practice of law with offices in Vineland, New Jersey. He has represented clients in over two billion dollars in transactions; with a special emphasis on mergers and acquisitions. Mr. Magazzu previously served as the City Solicitor for Vineland, NJ. He was one of the first lawyers in the state to combine the payment in lieu of taxes (PILOT) and Urban Enterprise Zone (UEZ) loan programs. He also developed the legal framework for the (UEZ) second generation loan fund which has become a model for similar programs throughout the state.
Mr. Magazzu has also served as a municipal attorney for many other municipalities, as well as counsel to zoning and planning boards and assisted in the drafting and revising of municipal master plans. Mr. Magazzu has also served as part of underwriting or bond counsel teams for projects with total value in excess of one billion dollars.
Mr. Magazzu served as a member of the Board of Directors and Secretary to a corporation traded on the American Stock Exchange. Mr. Magazzu served as a member of the Cumberland County Board of Chosen Freeholders. He served as Director of the Board in 2001 and again for three years from 2008 until 2010.
In 2007 Mr. Magazzu served as the President of the New Jersey Association of Counties and from 2008-2001 on the Board of Directors of the National Association of Counties. In 2011, Mr. Magazzu served as Chairman of the National Democratic County Officials.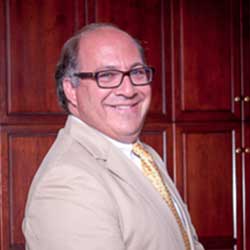 Jonathan E. Mangel
BOARD OF TRUSTEE MEMBER
Mamacita Inc.
2851 Industrial Way
Vineland, NJ 08360
(856) 405-0050
Amy Mansue
Inspira Medical Centers Inc.
Amy B. Mansue was appointed President and Chief Executive Officer of Inspira Health in August 2020. She has dedicated nearly three decades of service to the health care industry and has made a significant impact across the state, having worked both in politics and for leading hospitals in New Jersey. In recognition of her expertise, Mansue was appointed Regional Coordinator in Central New Jersey by Governor Murphy amid the COVID-19 pandemic. Prior to her role at Inspira, Mansue served as Executive Vice President and Chief Experience Officer at RWJBarnabas Health. She was also the former Chief Executive Officer of Children's Specialized Hospital and the board chair for both the New Jersey Hospital Association and the New Jersey Chamber of Commerce. Mansue earned both her bachelor's and master's degrees in social welfare from The University of Alabama.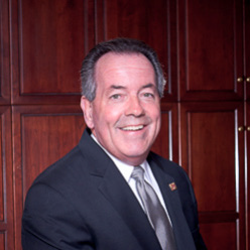 Robert D. McCormick
IMMEDIATE PAST PRESIDENT
Burns Kull Automotive Group
c/o Toyota of Vineland
650 N. Delsea Drive
Vineland, NJ 08360
(856) 696-5900
www.toyotaofvineland.com
Bob McCormick has been a member of the CEO group since 1998.  He is the managing partner and Vice President-General Manager of the Toyota of Vineland Dealership and also a stockholder in RK Chevrolet KIA Subaru.  He will celebrate his 32 Year Anniversary this year with the Burns Kull Auto Group.  Since his graduation from St Joseph's University in 1976, Bob has worked in the automobile industry beginning in his fathers Lincoln Mercury dealership in  Trenton NJ.
Bob has worked and lived in Vineland since 1984.  He also values his membership and previous time on the board as a past Vice President of the Greater Vineland Chamber of Commerce.  He is also a trustee of the NJ CAR, and active member of the Tri- State Toyota Dealers Association along with The Diocese of Camden Church affiliates.
Bob is an avid supporter of Coaches VS Cancer, St Augustine Prep, Our Lady of Mercy academy and other charitable organizations. Bob lives in Vineland with his wife Patty and their three children.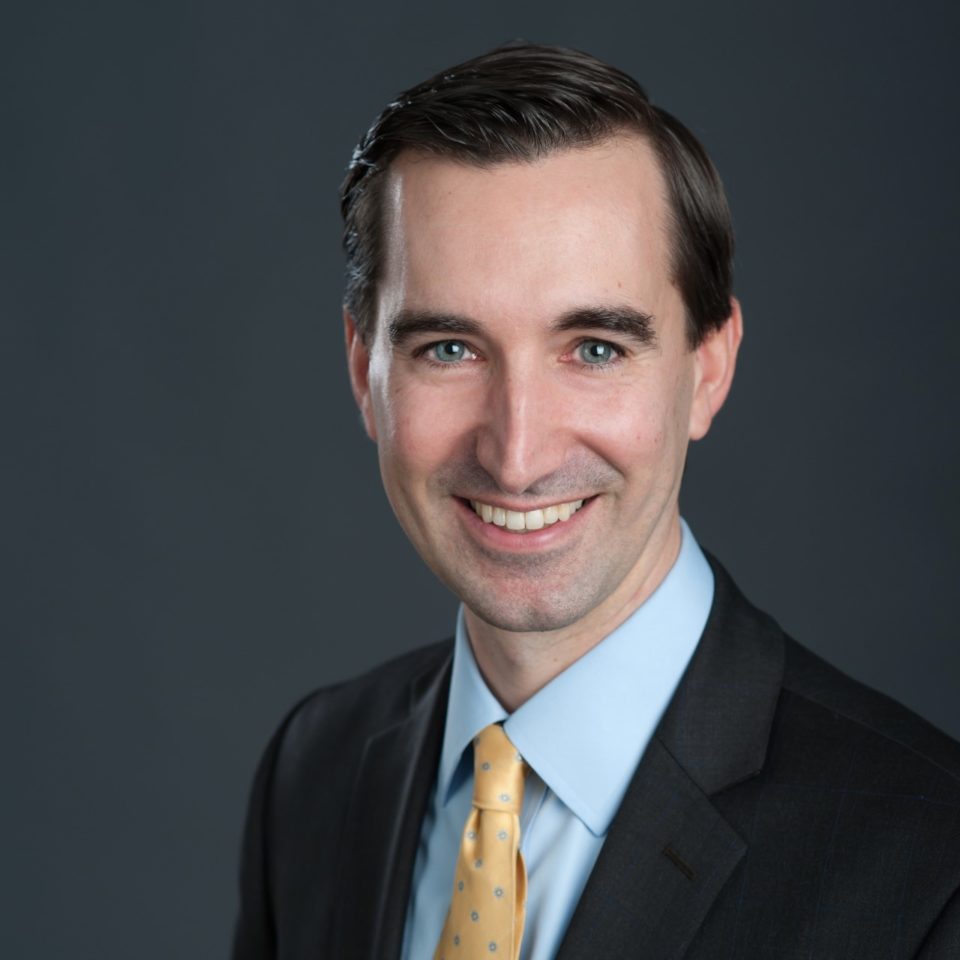 Patrick McGrory
Liberty Point Advisors
Board of Trustee Member
A private wealth advisory practice of Ameriprise Financial Services, LLC
Patrick W. McGrory, MSFS, CFP®, CRPC®
October 2020
As a Private Wealth Advisor with Ameriprise Financial, Patrick focusses on investment management, retirement planning, estate planning strategies and charitable giving strategies.  Having been in the industry for over twenty years, he has been awarded the designation of Certified Financial PlannerTM and Chartered Retirement Planning CounselorSM.  In addition to his work as an advisor, Patrick has played a significant role for over 25 years in his family's foundation, the Raskob Foundation for Catholic Activities, where he currently serves as the Chairman. Patrick is a member of various councils for the Diocese of Camden, including the Bishop's Finance Council where he currently serves as the Vice Chair as well as the Chair of the Catholic Schools Oversite Committee. His charitable work continues in his roles as a Board Member and Treasurer of the Foundation and Donors Interested in Catholic Activities and as a Board Member of The Saint John Vianney Center.
Patrick received his undergraduate degree from Saint Joseph's University in Philadelphia, where he served as the Hawk mascot, and continues to be deeply involved with the university and its alumni activities.  He received his Master of Science in Financial Services and is now a PhD Candidate in Financial and Retirement Planning at The American College in King of Prussia, PA.  Patrick was born and raised in Wilmington, Delaware and now resides in Vineland, New Jersey with his wife, son and daughter.
Ameriprise Financial is not affiliated with any religion or faith-based financial advisor organization.  Ameriprise Financial, Inc. and its affiliates do not offer tax or legal advice. Consumers should consult with their tax advisor or attorney regarding their specific situation.
Ameriprise Financial Services, LLC. Member FINRA and SIPC.
© 2020 Ameriprise Financial, Inc. All rights reserved.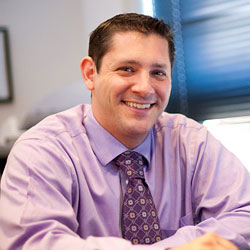 Anthony Mongeluzo
PCS
Anthony Mongeluzo is the President and CEO of PCS, LLC, a 100-person IT service and support company that provides managed technology solutions for organizations in the Delaware Valley. Anthony is also a serial entrepreneur, serving as a partner in three other technology companies located throughout the Tristate region.
Anthony is the highest-profile computer expert in the Delaware Valley. He is FOX-TV's IT expert in Philadelphia, the fourth-largest media market in the United States. National, regional and local media frequently call upon him for his expertise and opinion on IT and small-business issues. A small sampling of these media outlets includes: The Wall Street Journal, The Associated Press, On the Record with Greta Van Susteren, FOX NEWS, ABC, NBC, MSN, MSNBC, CNBC, the Philadelphia Business Journal and Courier-Post (New Jersey).
Despite his personality status within the IT and business community, he started as a computer technician, earning more than 10 industry certifications from both Microsoft and CompTIA.
Anthony has always understood the value of volunteerism and maintains an active role with several social service organizations. He also devotes his time assisting entrepreneurs on a personal basis or through the Entrepreneurs' Forum of Philadelphia.
He lives in Medford, N.J. with his wife Shelly, and daughters, Ally and Ashley.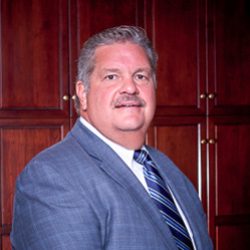 William J. Nardelli
PRESIDENT
Nardelli Bros., Inc.
P.O. Box 590
Cedarville, NJ 08311
(856) 447-4621
www.nardellibrosinc.com
William J. Nardelli Sr. began his career at Nardelli Bros. Inc. Lake View Farms in 1974 as a sales assistant. The Nardelli Family are fifth generation growers, shippers and distributors of fresh fruits and vegetables since 1898.
William is on the board and a member of numerous organizations including United Fresh Fruit & Vegetable Assoc., Cedarville Marketing Cooperative, S.J. Produce Distribution Assoc., Vineland Produce Cooperative Assoc., CEO Group, NJ Agriculture Society. Bill is a graduate of Stockton State College ('81). Bill is an avid fisherman and hunter and enjoys time spent with his wife Sandy and their two sons William J. Jr. and James N. II.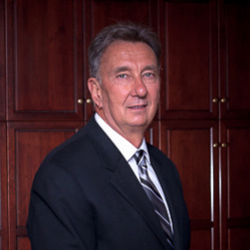 Arthur J. Ogren Jr
BOARD OF TRUSTEE MEMBER
Arthur J. Ogren, Inc.
178 E. Garden Rd
Vineland, NJ 08360
(856) 692-4226
www.ogrenconstruction.com
Arthur J. Ogren Jr. is the President and CEO of Ogren Construction. Entering our 60th year with 3 generations of family ownership. Our company is based in Vineland, NJ. Ogren Construction provides a variety of construction services throughout the Mid-Atlantic region. This includes conventional construction, design/build, and pre-engineered structures. Licensed and bonded in excess of $100,000,000.00. Completed projects include educational facilities, office buildings, food processing, manufacturing plants, warehousing and related structures.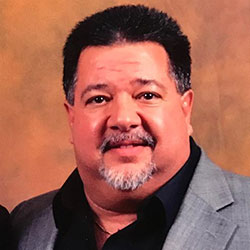 Robert A. Penza
BOARD OF TRUSTEE MEMBER
S. Coraluzzo Petroleum Transporters
1713 N. Main Rd.
Vineland, NJ 08360
(856) 691-1142
Robert A Penza is President of Samuel Coraluzzo Co., Inc in Vineland., New Jersey. Robert has been in the family business, which was started by his Grandfather Sam, since he was 15 years old. He started by working in the garage painting tire rims after school. He then began to do other repairs as a mechanic helper and that was where his interest grew to be a mechanic. In High School, Robert elected to go to the Cumberland County Voc- Tech where he took courses in Diesel Mechanics. Later in his senior year, he entered a contest called VICA, Vocational Industrial Clubs of America which was a contest for trades where he won second place in the State of New Jersey. That contest awarded him a scholarship given by the New Jersey Motor Truck Association to attend a Diesel Technical School, Engine City Tech in Union, New Jersey. Robert attended that program for two and half years where he got his degree in Diesel Mechanics. He then returned to the family business where he worked as a diesel mechanic.
After two and a half years Robert's interest changed and he decided to further his education, he started attending Cumberland County College while still working as a mechanic. He later received his Bachelor's Degree in Marketing. Robert then washed his hands from the garage and moved into the office where he started doing driver settlement paperwork. He eventually worked in every department, billing, payables, payroll, dispatch, and safety. After his father, Robert V Penza passed away in 2007; he became President of his family's business. Robert and his brother Michael are third-generation of the company that his grandfather started and his father built.
After his father's death, the company acquired Torrissi Transport and Dana Transport Systems and partnered with Mike Torrissi Sr and Mike Torrissi Jr. Together they grew the business from the original three terminals in Vineland NJ, Salisbury MD and Baltimore MD to now sixteen terminals from North Jersey down the eastern coast to Florida and employ seven hundred and thirty employees.
Robert also enjoys many interests, cooking, boating, camping, woodworking, wine-making among a few. In his younger years, Robert played the keyboards and sang. Starting when he was in eighth grade; he played in wedding and private bands all through high school and college and then formed a club band called VEGAS where they played at known places like Sweetwater Casino in Sweetwater NJ, Copsey's in Absecon NJ and The Savoy Inn in Vineland NJ.
Robert enjoys the organizations he belongs to and supports such as the CEO Group, The Italian Culture Foundation, The Italian American Association, The Sons of Italy and a board member of the Hendricks House Group. Robert resides in Vineland, New Jersey and has a son, two step-daughters, and six grandchildren.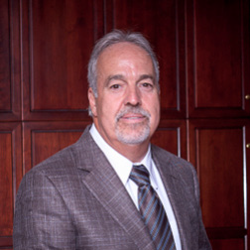 Sam Pipitone
TREASURER
F&S Produce Co., Inc.
913 Bridgeton Ave
P.O. Box 489
Rosenhayn, NJ 08352
(856) 391-7100
www.freshcutproduce.com
Salvatore Pipitone Jr. is the founder and CEO of F&S Produce Company, Inc. Established in 1981, Sam has built F&S into a multi-million-dollar business that processes more than 120 million pounds of fresh produce a year. Today, with three facilities, more than 700,000 square feet of processing space, and over 800 employees, the company supplies retail, food service, and institutional customers with fresh cut fruits and vegetables, quick-frozen vegetables, purees, wraps and salads, and many more value-added products. In 1986, he formed Pipco Transportation with more than 50 power units to control the shipment of F&S finished products to the company's hundreds of customers. He is also a director and past president and chairman of the New Jersey Food Processors Association and a trustee of the CEO Group.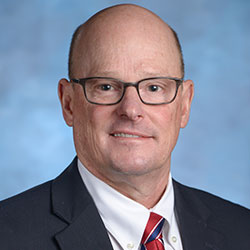 Bruce Riley
Ultra Clean Technologies Corp.
Board of Trustee Member

Bruce Riley was born in Bridgeton to Wilbert J. (Whalebone) Riley and Marcia Rieti Riley. He graduated from Bridgeton High School where he was class president his junior and senior year. He is a lifelong resident of Cumberland County and now resides in Lawrence Township.
Bruce married Debby Bucolo on September 18th, 1982 and they have two children. A daughter, Christina Marie, who is a global health researcher for the Institute of Reproductive Health at Georgetown University in Washington DC and a son, Jonathon Michael, a cinematographer and drone pilot for Teton Gravity Research in Jackson Hole Wyoming. Bruce is a member of the Cumberland County, Hopewell & Upper Deerfield Economic Development Boards, Chairman of the Bridgeton Area Chamber of Commerce and member of the Bridgeton Rotary Lunch Club. He was a past board president for Hospice Care of South Jersey. He currently serves on the Cumberland County College Board of Trustees.
Bruce owned and operated Cumberland Valve Inc from 1982 until he sold the business in December 2013. Cumberland Valve is an industrial distribution company that sells industrial plumbing supplies and various hose products for hydraulic, chemical, air and water applications.
Bruce started Ultra Clean Technologies Corp 1996 and it is headquartered in Upper Deerfield Township. Ultra Clean manufactures contamination control and removal products for the fluid power industry. Ultra Clean sells its products worldwide and has warehousing and sales personnel in Sao Paulo Brazil, Shanghai China, NSW Australia, the U.K. and Andelst in the Netherlands.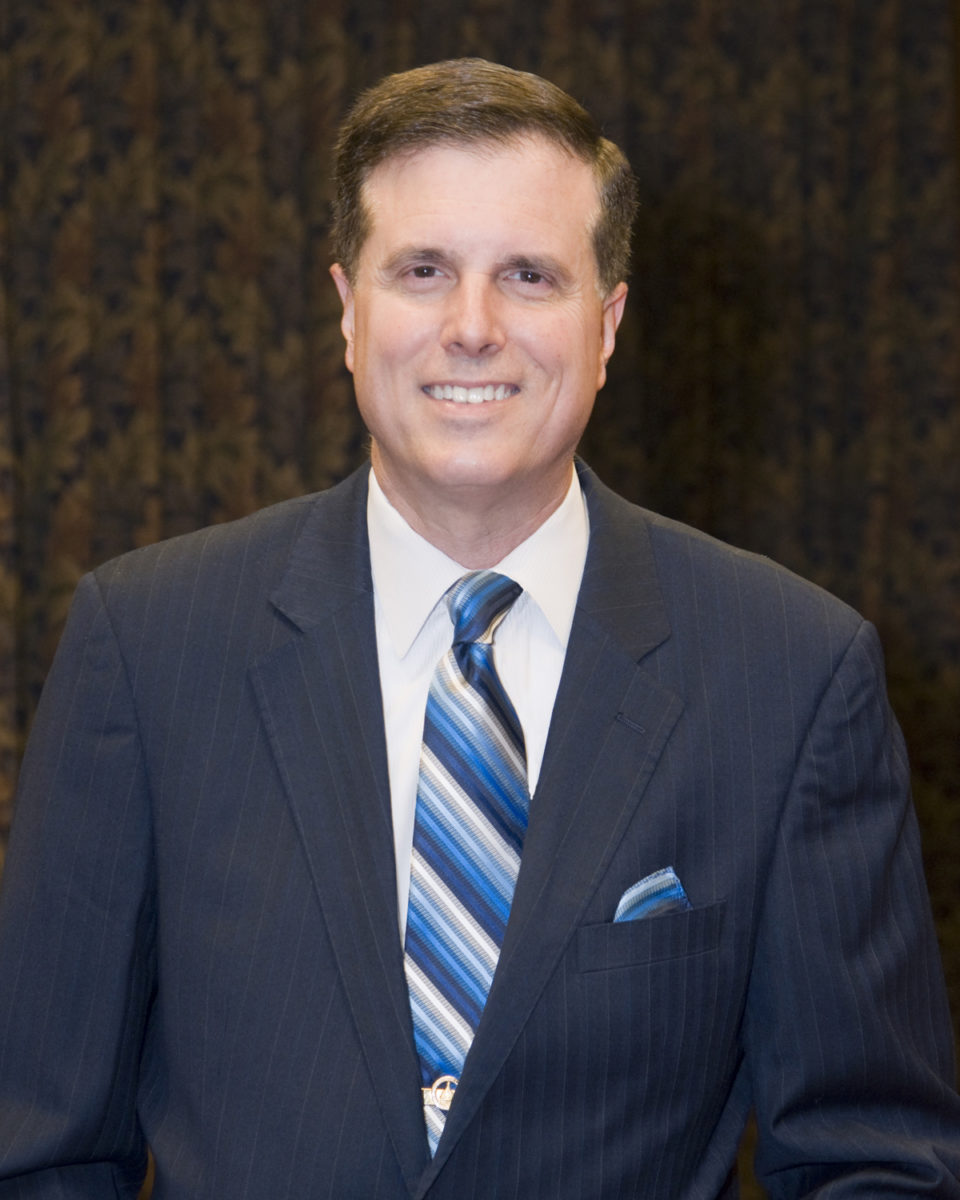 Paul J. Ritter, III, Esq.
Cumberland Insurance Group
Paul J. Ritter III is a graduate of the University of Notre Dame, the Delaware Law School of Widener University and completed the prestigious University of Pennsylvania Wharton School of Business Insurance Executive Certification Program. Paul is the President and CEO of the Cumberland Mutual located in Bridgeton, NJ. The Cumberland Mutual Fire Insurance Company was founded in 1844 and is the oldest insurance company based in New Jersey. The company is a property and casualty insurance carrier providing personal and commercial insurance coverages to nearly 100,000 policyholders. Cumberland Mutual distributes its products through its over 400 agency partners located in New Jersey, Pennsylvania, Maryland and Delaware. Paul also currently serves as the Deputy Mayor of Hopewell Township and in leadership positions with a number of other community organizations including the Inspira Hospital Board of Trustees, Century Savings Bank Board of Directors, Hopewell Township Land Use Planning Board, the Cumberland County Historical Society Board of Trustees, and the Cumberland County Economic Development Board.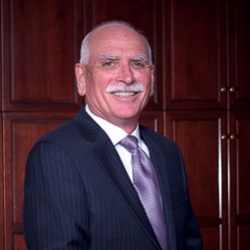 Ronald G. Rossi
BOARD OF TRUSTEE MEMBER
Rossi Motors, Inc.
1517 S. Delsea Drive
Vineland, NJ 08362
(856) 692-1700
www.rossihonda.com
Ron Rossi is a proud and lifelong Vineland resident. He has been married to Bonnie for 43 years and has 3 daughters and one granddaughter.
Ron graduated in 1973 from Newark College of Engineering.
Ron's career began in 1973 as President of Grocer One Realty and President of Vineyard One Inc. In 1990 Ron became President of LJR Realty Inc. and continues in that role today. He also became President/Dealer Principal of Joseph Pontiac Inc. that same year and in 2000 became President/Dealer Principal of Rossi Motors. Ron has also been President of Rossi Realty since 2003.
Ron is on numerous board of directors including Cumberland Cape Atlantic YMCA, CEO Group, Landis Theater Foundation Board, Bacharach Rehabilitation Hospital, Vineland Chamber of Commerce and Inspira Health Network.
Ed Roth
Tower Hospitality, LLC
Board of Trustee Member

Ed was raised, and continues to live and work, in Cumberland County NJ. He practiced his profession as a Registered Pharmacist from 1974 to 1979 while helping his parents operate their newly purchased Buena Vista Motel. In 1979, Ed left his profession to join the family business full-time when they bought the Lollipop Motel in North Wildwood. Since then, the family business has grown to eight hotels and restaurants, providing jobs for 360 local residents. Ed served, and continues to serve, on various boards and committees in the community. The Roth family was awarded the "Business Persons of the Year" by Vineland Chamber of Commerce and "Entrepreneur of the Year" by NAACP in recognition of employing people from all walks of life. Ed has been married to Judy since 1978; they have three children.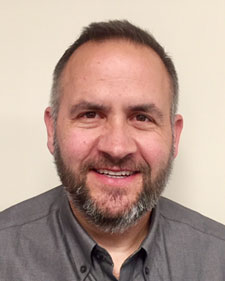 John Ruga
Northeast Precast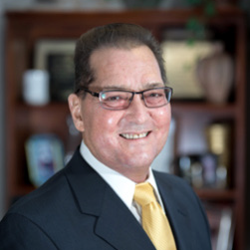 Mario Russo
Magnolia Investments, LLC
2066 S. East Ave.
Vineland, NJ 08360
(856) 692-0404
www.rfccontainer.com
Mr. Russo, currently a trustee of the CEO Group, is a founding member and a past president of same. Mr. Russo has been a South Jersey business owner for more than 40 years of corrugated box plants and produce distribution companies in South Jersey and Canada. Most recently Mr. Russo has formed with his wife Carla a new entity, Magnolia Investments LLC, which owns and constructs shore homes for rent and sale in Brigantine NJ. New to Magnolia Investments, LLC is the reconstruction business of older waterfront legacy buildings in Camden NJ and the planned construction of new residential towers.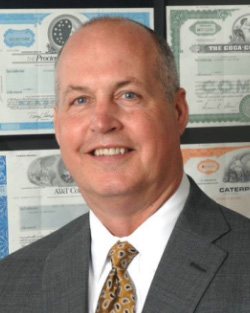 Doug Smithson
Big Sky Aviation
With over thirty years of experience in the investment industry, Doug offers his clients an unparalleled level of knowledge and experience. As Managing Director and Branch Manager with Wells Fargo Advisors in Vineland, NJ, Doug strives to cultivate lifelong relationships with his clients and focuses on creative strategies to help his clients achieve their financial objectives.
Firmly rooted in the community and passionate about educational opportunities and community development, Doug serves as Treasurer of the Foundation Board of Cumberland County College, sits on the Board of Trustees at the St. Augustine Preparatory School, and is an active member of the CEO Group. Doug was past President of the Lower Township Rotary Club and was past vice chair of the Cumberland County Economic Development Board.
An aviation enthusiast, Doug holds an FAA Multiengine Instrument rating and is the President and co-founder of Big Sky Aviation at Millville Airport. He also enjoys playing golf, fishing, watching his son participate in little league baseball games and spending time with his family on the water.
Doug resides in Cape May, NJ with his wife, Beth and their son, Jack. His daughter Taylor is married and resides in Philadelphia.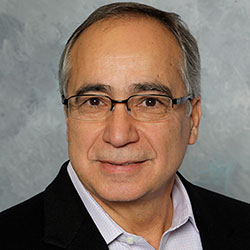 Fred Sorbello
AGRO Merchant's Group- Mullica Hill
Fred Sorbello's career began farming 300+ acres of peaches and apples from 1980 to 1988. In 2004 he reopened Hill Creek Farms to become a U-pick apple farm, in 2009 built Farm Market to sell fresh apples, adding a bakery in 2013. In 2010 Mr. Sorbello purchased Fralinger's Cider Company and in 2017 opened Farm to Table venues.
In addition to farming, Mr. Sorbello opened his first cold storage in 1989 serving products from the Ports of Philadelphia, Wilmington, and NY. Operations grew to become the largest USDA Import Meat Inspection Facility in the USA. This became CONUS (Continental US) Facility serving US troops and establishing military bases and camps in the middle east.
Mr. Sorbello additionally grew the truck company to a fleet of 72 tractor trailers for inland distribution of all food commodities that came thru his warehouse companies and in 2013 became the founding warehouse to AGRO Merchants Group. Today they have a network of cold storage in 60 countries and rank as the 4th largest cold storage company globally.
Mr. Sorbello has served with many associations and held numerous board positions including 20 years on the board of Meat Importer Council of America, NJ Peach Promotion Council, Ship Philly First, Cattleman Beef Board, South Harrison Planning & Zoning Boards, Coach to Little League, Boy Scout Man of the Year 2015 (tri-state area).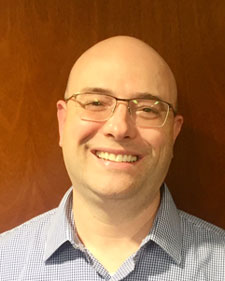 David Surdam
Chemglass Life Sciences
David Surdam is Vice President of Chemglass Life Sciences in Vineland, NJ. Chemglass was founded in 1946 by David's grandfather, Walter P. Surdam. He attended college at Goldey Beacom College in Wilmington, DE focusing on Business Administration and Marketing. He joined Chemglass full time after college but has worked at the company since 1986 while in high school. He also works at Chemglass with his father, Walt, his brother Phil and his wife Regina, who all help to carry on the vision his grandfather started so many years ago. He is very active in his community having coached youth sports, is an active member and currently serves as a Board Director on the Greater Vineland Chamber of Commerce, as well as other community advisory committees. He lives in Pittsgrove, NJ with his wife Regina, son Christopher and daughter Emily. He is proud to be a member of the CEO Group.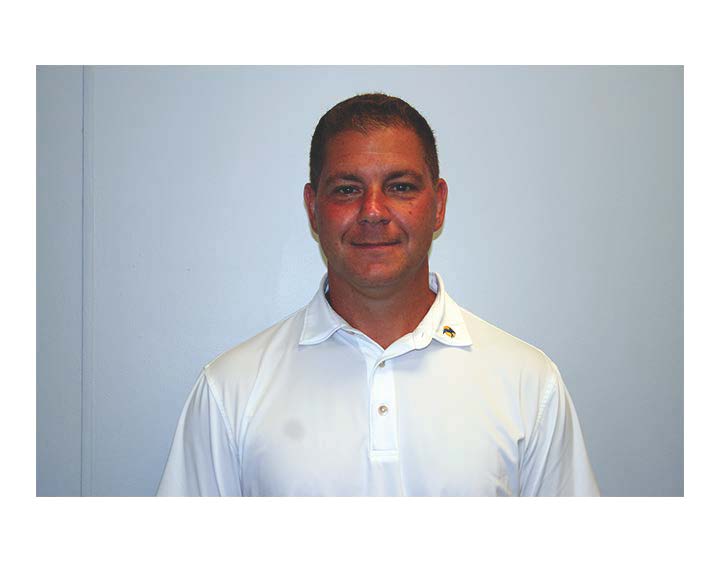 Frank Tedesco
Safeway Freezer Corp
Born and raised on the farm in Rosenhayn, NJ Frank was predestined for the food industry. He leads the team at Safeway Fresh Foods with a knowledgeable operations perspective earned in his career marked by extensive involvement in fresh food processing, food service and industrial food operations. Frank has been managing fresh food manufacturing plants for over 20 years beginning in 1994. At C&A Fresh Cuts, Frank assisted in developing & managing $8 million business supplying a variety of major food retailers with fresh cut fruit, veggies and grab & go snacks. In 1996 as plant manager of Missa Bay, he was responsible for a diverse product portfolio including a state of the art fresh commissary operation for fresh made sandwiches and wraps. In 2008, Frank was named Vice President of Operations overseeing the daily production of products with 2 days to 1 year shelf life and a $30 million frozen entree operation. At Safeway, Frank is key to the success of the commercialization of our latest innovations. He still resides in Rosenhayn with his wife Kerry and their children Frankie and Ava. Frank enjoys running, golf, watching the Phillies and Eagles, and spending time with his family.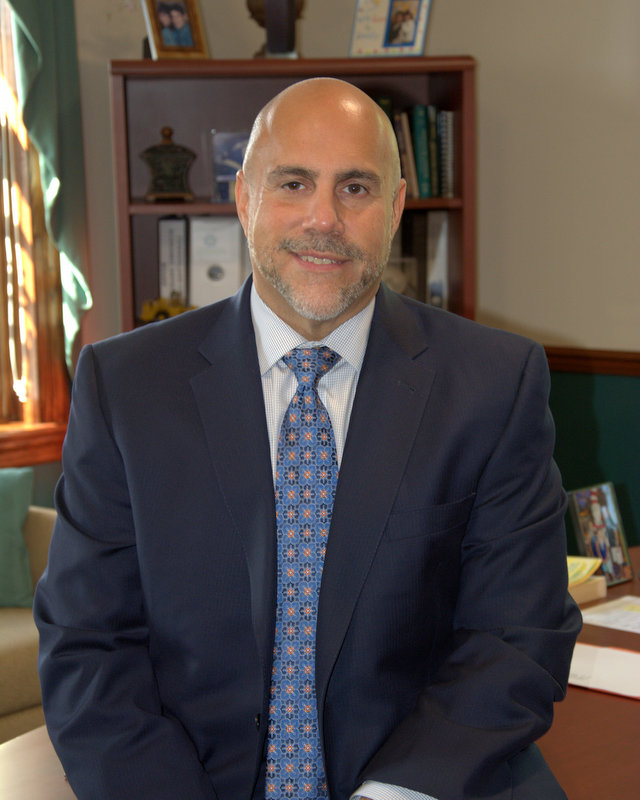 Gerard Velazquez
Cumberland County Improvement Authority
President / CEO: Triad Associates (January 2004 – April 2013)
Executive Director: Cumberland Empowerment Zone Corp. (January 2000 – January 2004) Community Builders: NJ State Director (November 1997 – January 2000)
Tri-County CAA: Director of Development (November 1990 – November 1997)
As the Executive Director of the Cumberland County Improvement Authority, Mr. Velazquez leads the CCIA's development and redevelopment initiatives as well as all aspects of the Improvement Authority's Landfill Operations. He is responsible for the organization's financial management, project coordination, personnel, daily operations, and oversight. In addition, Mr. Velazquez leads Cumberland County in their overall economic development strategy and is currently coordinating more than $100 million in project construction on behalf of the County.  Mr. Velázquez has incomparable practical experience in community redevelopment and an outstanding record in successfully turning marginal neighborhoods into viable and sustainable new communities. In his former position with Triad Associates, Mr. Velázquez led their relocation and acquisition initiatives which were responsible for the relocation of more than 750 business and residents and the acquisition of more than 75 individual properties. All acquisitions were completed without the use of eminent domain.  As the former Executive Director of the highly successful Federal Empowerment Zone in Cumberland County, New Jersey, Mr. Velázquez has more than 25 years of experience in all aspects of community revitalization and redevelopment.  His comprehensive knowledge of the field includes public / private financing structures, mezzanine financing, job training programs, infrastructure improvements, industrial site redevelopment, brownfield remediation, community engagement, stakeholder management, financial analysis, project design, coordination, and implementation, construction / property management, as well as identifying and securing funding.Public / Private Finance, credit enhancements, bonding, tax credits, and non-traditional financing mechanisms round out Mr. Velazquez' $1 billion development and redevelopment expertise.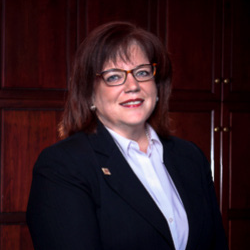 Deborah A. Wallace
BOARD OF TRUSTEE MEMBER
Wallace Supply Co.
108 South West Blvd.
Vineland, NJ 08360
(856) 692-4800
www.wallace-supply.com
Deborah Wallace is Treasurer of Wallace Supply Company. Along with brothers George and Bryan, Deborah is a 3rd generation owner of this plumbing, heating, and industrial supply wholesaler, serving the southern seven counties in New Jersey. Established in 1930 by her grandfather, and firmly established in the community by her father, the Wallace Organization has expanded to include locations in Bridgeton and Ocean City. Deborah Wallace has also served as a past president of the CEO Group.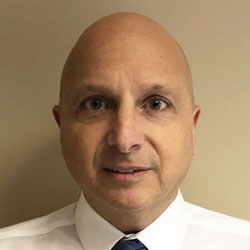 Anthony Romano
Romano, Hearing, Testa & Knorr, CPAs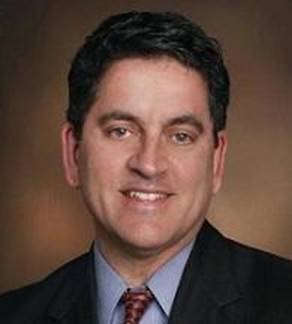 Stephen D. Barse, Esq.
Gruccio, Pepper, DeSanto & Ruth P A