Skip to Content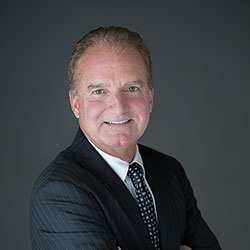 Richard Allen
Allen Associates
Richard S. Allen is the top executive at Allen Associates and is responsible for the sales and services of the group employee benefits division. Licensed in health and life insurance in New Jersey, Pennsylvania, and Florida, Richard joined Allen Associates in 1982 as a partner. In 1993, Richard was named President. Today he maintains securities licenses in New Jersey and Florida and is a member of the New Jersey Association of Life and Health Underwriters. Richard is the son of Allen Associates founder Stanley H. Allen. He resides in Millville with his wife Luanne and has two children, Kelsey and Corey.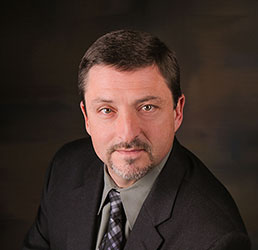 John Barretta
Barretta Plumbing, Heating, Cooling
John Barretta is a 1982 honor graduate of St. Augustine Prep and a 1986 graduate of St. Joseph's University (B.S. Accounting). He became a Certified Municipal Accountant and worked in that field for 4 years. He began his career as an entrepreneur when he bought a tavern which had been closed for over 20 years and opened it as Good Sports Bar and Grille. John left the bar and restaurant business in 1997 and entered his family's 101-year-old business. In 2004, he became the 4th generation owner of Barretta, Plumbing, Heating, and Cooling. In addition to running the family business, John is the owner/operator of several real estate and development companies.
From 2000 to 2008, Mr. Barretta served as City Councilman in Vineland (4 years as City Council President). In 2007, he became an Organizer of Capital Bank of NJ. He has served on the City of Vineland's Planning Board, Recreation Commission, and Urban Enterprise Zone Board. John is a 10 year Board Member of the Cumberland Cape Atlantic YMCA (Board President 2013-14). He has a deep interest in his community. He's been a sponsor and volunteer coach in youth sports for over 30 years.
John and his wife, Leslie, are raising their 5 children – Rita, Samantha, Jack, Nicholas, and Joseph.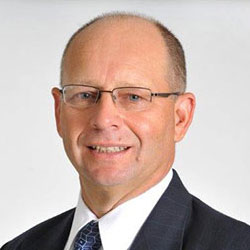 Joe Calchi
The Daily Journal
Joe Calchi has been President of The Daily Journal and Courier Post since 2015. Joe has worked his entire career for Gannett Co. starting out as an account executive in 1985 at The Daily Journal and holding many positions including Advertising Director in 1996 and General Manager in 2010. Joe is a two-time winner of Gannett's President's Ring for Excellence in Advertising and has won many New Jersey Press Association awards. Since 2015, he has been on the Board of Directors for the Chamber of Commerce of Southern New Jersey. Joe is a graduate of Cumberland County College, he is married and has one daughter.
Susan Coan
Atlantic City Electric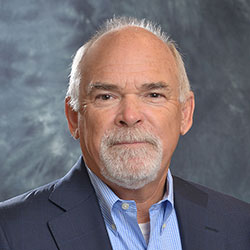 Robert Conner
Mints Insurance
Bob Conner is a graduate of Wake Forest University ('74) and the President of Mints Insurance Agency in Millville. Mints employs a staff of fourteen including his son Rob who take care of over 3,500 regional clients. Bob is married to Paula Caterina. Together, they have five grown sons/stepsons. Bob was a former chair of the Millville Zoning Board, a longtime director for the NJ Professional Insurance Agents, an original Capital Bank organizer, on Inspira's Foundation Board and the current President of the Millville Development Corporation. A longtime runner, Bob's competed in over 50 races including two marathons.
Fred Cristelli
Lawn & Garden
Michael Davy
MJD Tricking Inc.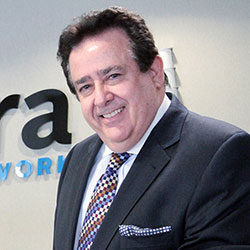 John DiAngelo
Inspira Health Network
John DiAngelo is President and CEO of Inspira Health Network and has worked in healthcare for nearly 34 years, 26 of those spent here in southern New Jersey. At the national level, John sits on the American Hospital Association's Metro Governing Council. He also holds a leadership position at the state level, serving as a trustee of the New Jersey Hospital Association. In 2017, John was recognized regionally by being named to the South Jersey Biz Power 50 list. He also serves his community by playing an active role in the Chamber of Commerce Southern New Jersey.
During his 17 years at Inspira Health Network, John has played a significant role in improving the health of our neighbors by changing the way healthcare is delivered in our region.
Through his leadership as Inspira's Chief Financial Officer from 2000 to 2013, John established a strong financial foundation for the organization in difficult economic times and Inspira increased its Moody's bond rating three levels and was the only health system to receive an upgrade in 2010. That year, NJ Biz magazine named John the CFO of the Year for large Non-Profit Companies.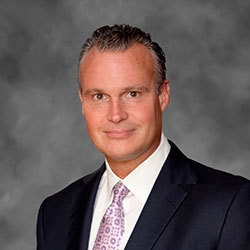 Thomas A. Dwyer, MD
Premier Orthopaedic Associates of Southern NJ
Thomas A. Dwyer, MD, FAAOS, is a board-certified, fellowship trained orthopaedic surgeon as well as the president and founder of Premier Orthopaedic Associates. After obtaining his Medical Degree from SUNY in Syracuse, NY, he completed his surgical internship and specialty orthopaedic residency at the University of Connecticut. He obtained his fellowship training from The Orthopaedic Research of Virginia program in Sports Medicine. Once grounded in New Jersey, he founded Premier Orthopaedic Associates in 1998. His practice covers all of orthopaedic surgery but focuses on shoulder and knees in sports medicine. He is an Associate Professor at Rowan University School of Medicine and has served as Chair of the Department of Surgery at Inspira Health Network. As a master shoulder instructor, he continues to offer the highest quality care available in orthopaedic surgery and sports medicine in South Jersey.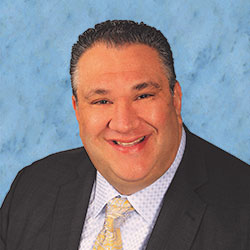 Anthony Fanucci
AR Fanucci Companies
Anthony Fanucci is a life-long resident of Vineland, having graduated from St. Augustine Prep and attended Cumberland County College and St. Peter's University. Anthony owns and operates A.R. Fanucci Insurance and A.R. Fanucci Real Estate. He is a former two-term Vineland Board of Education member, President of Vineland's City Council from 2013 until 2017, now serving as Mayor of the City of Vineland.
Anthony is currently a member of the National Association of Insurance and Financial Advisors, the National Association of Realtors, the Cumberland County Board of Realtors, and the Greater Vineland Chamber of Commerce.
Anthony has been honored in many capacities throughout his professional career. These honors include being a St. Augustine Prep Hall of Fame Inductee and Cultural Award recipient in 2005, as well as, a recipient of The Spirit of Achievement Award by the Italian Cultural Foundation of South Jersey in 2014.
Anthony is generous with his time and talents. He volunteers as a mentor and career counselor to local students, supports local athletics through sponsorship and coaching, and is a very active alumnus of St. Augustine Prep. Anthony is an active parishioner of his Catholic parish, St. Padre Pio in Vineland. He is married to Stacey and has three beautiful children, Vincenzo, Giavanna, and Adrianna.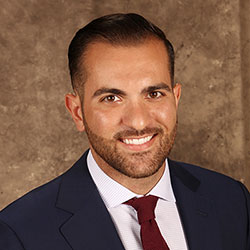 Nick Fiocchi
All Key Solutions, LLC
Nick received his Bachelors of Science from Immaculata University followed by Post-baccalaureate studies at Rutgers University; focusing on the fields of business, finance, and science. Nick's community involvement is extensive working with organizations such as Rotary, Elwyn NJ, VDID as well as being a board member of the Vineland School Board and the Vineland Housing Authority. Nick currently resides in Southern NJ.
Nick began his career in payment processing in 2012. Having worked in the industry from the bottom up, Nick has learned all aspects of the field while obtaining the valuable knowledge of the industry's shortcomings and clients frustrations. This plan led to the formation of All Key Solutions; its goal was to offer payment solutions, which all businesses need, coupled with full transparency on pricing, localized service and the offering of product lines that keep customers and their clients protected at all time.
Danine Freeman
Eatem Foods Corp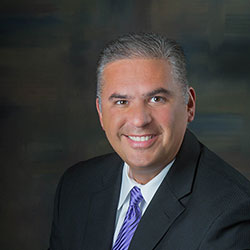 Sal Gaetano
Franklin Insurance Adjusters
Salvatore J. Gaetano is a graduate of Vineland High School and a self-made successful businessman. He began his career as a paralegal working in a law firm. He then moved to the insurance side as a multi-line insurance adjuster in 1993. After gaining valuable knowledge and experience he founded Franklin Insurance Adjusters, Inc. in 2003. What began as a one-man operation in Vineland, New Jersey rapidly grew within the Northeast region expanding South, into the Midwest and now nationwide. Franklin Insurance Adjusters is a nationwide, multi-line adjusting, claims administration, SIU and subrogation recovery firm serving various insurance carriers and self-insured entities.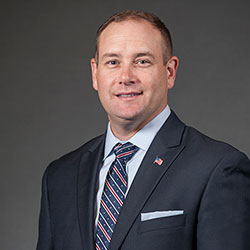 Jeffrey George
Merrill Lynch
Prior to becoming a successful business owner and beginning what is now a 13-year long financial services career, Jeff served as a Blackhawk helicopter pilot in the United States Army. During Operation Iraqi Freedom, Jeff commanded a company in the 101st Airborne Division during the initial push from Kuwait to Baghdad. Jeff joined UBS in 2004 and moved to Merrill Lynch in 2007 for the broad range of resources and support he can make available to clients. Over the years, Jeff has been a Financial Advisor, a Financial Advisor Trainer, a Branch Manager, and a Sales Manager at Merrill Lynch.
Jeff is a specially qualified Retirement Benefits Counselor who, in addition to providing traditional advice and guidance, can draw from experience to help institutional clients pursue their company retirement plan objectives by building and managing company retirement plan strategies as a Certified Plan Fiduciary Advisor (CPFA®). When servicing clients through the firm's Investment Advisory Program, as a Senior Portfolio Advisor, Jeff may manage those strategies on a discretionary basis. Earning the Certified Investment Management Analyst® (CIMA®) designation, it has provided Jeff the educational foundation for analyzing investment options on clients' behalf. Jeff is also a Certified 401k Professional, C(k)P®. This designation is earned in partnership with University of California Los Angeles in order to advise institutional clients on 401k plan design and service.
Jeff is a native of Southern New Jersey and lives today with his family in Mullica Hill, New Jersey. A 1996 graduate of Embry-Riddle Aeronautical University, Jeff earned a Bachelor's degree in Aviation Business Administration. He has commercial instrument helicopter and airplane pilot licenses and enjoys flying recreationally, playing golf, and, most of all, spending time with his wife, Valerie, and their three sons. Jeff has coached youth ice hockey, served on the boards of Jersey Surf Drum and Bugle Corps and his church. He is currently on the Inspira Health Hospital Board Finance Committee, Chairman of the Veterans Initiative of the Union League of Philadelphia and is also the President of the Greater Vineland Chamber of Commerce.
Recently Jeff has been quoted in Philadelphia Magazine for financial advice. He was also recognized in 2017 by the Philadelphia Business Journal as a Veteran of Influence in the city of Philadelphia.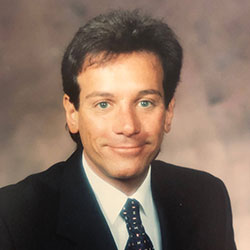 Frank Guaracini Jr
Franks Realty Group
Frank Guaracini, Jr. is a lifelong Vineland resident. He resides with his wife of 40 years, Elizabeth, and they have three children, a daughter-in-law and one granddaughter. He is an entrepreneur and a commercial real estate developer. His companies, Frank's Realty Company and The Vineland Regional Transportation Center currently lease to 30 businesses.
He is a community leader and has served on numerous boards and organizations such as The Cumberland County College Foundation Board, the Vineland Public Library Board and the Buena Vista Country Club. Among other organizations, he has provided leadership and was the longest-running Chairman of the Board for The Vineland Downtown Improvement District in the City of Vineland's history.
He has donated countless hours to charities and causes in the community. He has been widely honored for his support of educational, spiritual, civic and business activities. He currently serves on The CEO Group which strives to promote community, education, and opportunity for all residents of our region.
In 2004, he received The Good Neighbor Award from The New Jersey Business and Industry Association for his development of the Vineland Regional Transportation Center.
Frank is best known for being a major benefactor to the Cumberland County College Frank Guaracini, Jr. Fine and Performing Arts Center. Frank is a permanent Deacon and serves for The Diocese of Camden.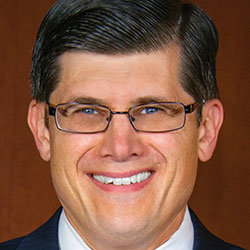 David J. Hanrahan, Sr.
Capital Bank of New Jersey
David J. Hanrahan is the founding President and CEO of Capital Bank of New Jersey, a commercial bank headquartered in Vineland, New Jersey which opened for business in 2007. Beginning in 2015 Capital Bank has been named annually by American Banker as one of the Top 200 Community Banks in the United States.
Prior to becoming President and CEO of Capital Bank, Hanrahan spent 16 years at The Bank of Gloucester County, now part of Fulton Bank of New Jersey. Hanrahan holds a B.S. in Accounting from Rutgers University – Camden School of Business. He is also a graduate of the American Bankers Association's (ABA's) Stonier Graduate School of Banking.
Hanrahan's community and professional involvement has included serving on the FDIC Advisory Committee on Community Banking, on the Federal Reserve Bank of Philadelphia's Community Depository Institutions Advisory Committee, on the ABA Foundation Board, on the Board of Atlantic Community Bankers Bank in Camp Hill, Pennsylvania, and on the Board of Cumberland County Habitat for Humanity. He is also a member of the Vineland Rotary Club, the CEO Group, and Tenth Presbyterian Church in Philadelphia, Pennsylvania.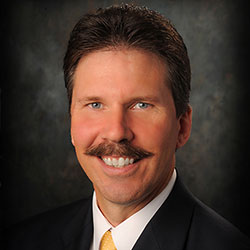 David Hemple
Century Savings Bank
Dave Hemple has been the President & CEO of Century Savings Bank since 2005, with over 34 years total with the Bank, starting in 1983 as a teller. Century Savings Bank is a $460 million mutual institution that formed in 1865 in downtown Bridgeton now reaching 152 years of business in Southern New Jersey. Dave leads a staff of 75 with 6 office locations within Cumberland, Salem, and Gloucester Counties.
Dave is also currently serving:
Director of the Inspira Health Network Cumberland/Salem Foundation.
Director of the Cumberland Insurance Group.
Director of the Connecticut Online Computer Center.
Member of the CEO Group of Cumberland County.
Member of the Hopewell Township Economic Development Committee.
Member of the Vineland Rotary Club.
Member of the Shiloh Seventh-Day Baptist Church.
Treasurer of Woodruff United Methodist Church.
Dave is a life-long resident of Cumberland County and resides in Hopewell Township with wife Ellen and daughter Amy.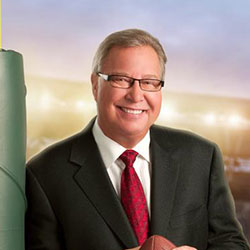 Ron Jaworski
Ron Jaworski Management, Inc.
Ron Jaworski, former QB in the NFL for 17 Years, current NFL Analyst, co-owner of the AFL Arena Champions Philadelphia Soul, owner of 6 golf courses in Philadelphia/New Jersey area, owner of Networking company – Business Clubs of America Philadelphia, Founder of Jaws Youth Playbook which has raised over $4 million for at-risk youth, author of The Games that Change the Games.
The South Jersey Chamber of Commerce awarded Jaworski the Pinnacle Award for his outstanding volunteer work and longtime service to South Jersey Chamber & business community. The United Way honored Jaworski with their Volunteer Leadership Award, the highest award given by United Way. Ron also sat on the United Way National Board for many years.
Jaworski is married to his high school sweetheart Liz; has three children, Joleen, Jessica and BJ, and four grandsons Ryan, Colin, Andrew, & Tristan.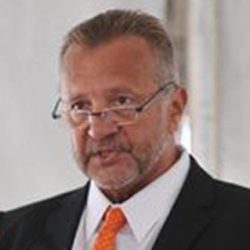 Hans Lampart
Eastern Pacific Development
Over thirty-five years of hands-on development experience beginning as a carpenter, site superintendent, project management ending with direct project development experience. Previously held Contractors Licenses in California, Florida, and Tennessee. Member of Builders League of Southern New Jersey and the New Jersey Builders Association. Serves on the Board of both BLSJ and NJBA and also serves on the legislative affairs committee of the NJBA and as secretary of BLSJ. Received builder of the year award from BLSJ for 2016. Also received Statewide recognition as builder of the year from the New Jersey Builders Association. Serves on the Board of Habitat for Humanity of Cumberland County. Prior active board member of Building Industry Association of Southern California and board member of the Residential Purchasing Council of Southern California.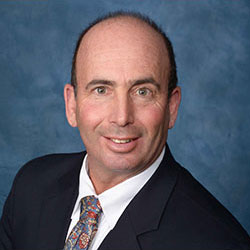 Samuel A. Landy
UMH Properties, Inc.
Sam Landy Esq., President and Chief Executive Officer of UMH Properties, Inc. directs the management, acquisition, construction, and development of manufactured home communities including the sale and financing of manufactured homes. Since 2009, UMH has grown from 28 communities and 6,800 home-sites to 107 communities and 19,400 homesites. This represents growth of 165%. This growth has resulted in the employment of over 300 people. The company has accomplished this growth through acquisitions and the development of vacant land. He has obtained the approvals and built over 500 manufactured housing sites. Mr. Landy founded the sales and finance division which has sold over 3,300 homes and financed over $50,000,000 in home sales.
Mr. Landy is a director of Monmouth Real Estate Investment Corporation, an affiliated company, a director of UMH Properties, Inc, a director of the Open Space Pace and a director of Special Strides. Mr. Landy, with his wife Laurie, founded Special Strides, located in Monroe Township, New Jersey. Special Strides is a non-profit organization dedicated to improving the lives of handicapped children through hippotherapy and therapeutic riding. The organization provides therapy to over 130 special needs individuals weekly. Additionally, Mr. Landy founded The Open Space Pace, located in Freehold, New Jersey. The Open Space Pace is a non-profit organization that is dedicated to raising awareness about the equine and agricultural industries in hopes to preserve open space in the State of New Jersey.
Mr. Landy is a graduate of Curry College, Milton, MA, 1982, and a graduate of Widener University School of Law, Wilmington, DE class of 1985. He is on the Curry Colleges' Executive Committee. He was admitted to the New Jersey Bar Association in 1985 and the United States Supreme Court in 1997.
Ben Laury
Ben's Pro Serv
Ben is currently owner and manager of Ben's Professional Services. His company serves in the residential and light commercial fields of Heating, Air Conditioning, Plumbing, and Electric in the South Jersey Area.
Ben Laury is a lifelong resident of the Borough of Elmer. He has earned a Bachelor of Science degree in Mechanical Engineering from Drexel University and is licensed as a Professional Engineer and Master Plumber in the State of New Jersey.
Ben has extensive experience in both the public and private sectors. Before being elected as a Salem County Freeholder in 2009, he began his public community service by serving on the planning board, serving 10 years on the school board (5 years as president), and serving 7 years on the borough council (2 years as president). Beginning January 2018 Ben will assume the position of Freeholder Director.
Ben Laury's commitment to community service is highlighted by his dedication to the Boys Scouts of America. He currently is serving on the Southern New Jersey District Board and personally holds the rank of Eagle Scout. Ben also has been recently awarded the Silver Beaver award from the Boy Scouts.
He is committed to his faith and his church and is actively involved in the Elmer Methodist Church. He has been an active Rotary member for over 30 years and is a Paul Harris Fellow.
Ben is married 40 years to his wife Kathy Laury. They are blessed with two children Brittany (married to Stan Orzechowski) and TJ (married to Sarah). They have four grandchildren: Mason, Carter, and twins Colton and Ryder.
Rusty Lucca
AGRO Merchant's Group – Vineland
Daniel B. Malloy
Omni Baking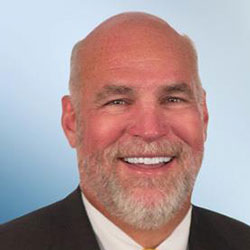 Hugh McCaffrey
Southern NJ Steel Co., Inc.
In 1984 became an employee of Southern Steel of Vineland, NJ with the purpose of eventually being involved in an ownership position. Over the next eight years familiarized myself with all facets of the structural and miscellaneous steel business. In 1992 purchased a principal position in Southern New Jersey Steel Company. In 2005 became sole owner.
National Industry memberships and participation: American Institute of Steel Construction Board of Directors – member (2016 – currently)
Local Community Involvement (current) Century Savings Bank – Director (Board of Directors), Inspira Health Network – Trustee (System Board of Trustees), Vineland Rotary Club – member – Past President Board of Directors.
Member of the CEO Group of Cumberland County, Cumberland/Salem/Cape May Counties Workforce Investment Board – (Board member), Cumberland Cape Atlantic YMCA – (Board member) – Past President Board of Directors, Rotary District 7640 – 2017-2018 Assistant Governor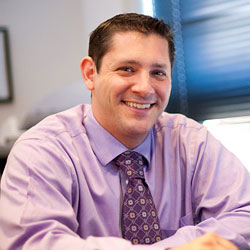 Anthony Mongeluzo
PCS
Anthony Mongeluzo is the President and CEO of PCS, LLC, a 100-person IT service and support company that provides managed technology solutions for organizations in the Delaware Valley. Anthony is also a serial entrepreneur, serving as a partner in three other technology companies located throughout the Tristate region.
Anthony is the highest-profile computer expert in the Delaware Valley. He is FOX-TV's IT expert in Philadelphia, the fourth-largest media market in the United States. National, regional and local media frequently call upon him for his expertise and opinion on IT and small-business issues. A small sampling of these media outlets includes: The Wall Street Journal, The Associated Press, On the Record with Greta Van Susteren, FOX NEWS, ABC, NBC, MSN, MSNBC, CNBC, the Philadelphia Business Journal and Courier-Post (New Jersey).
Despite his personality status within the IT and business community, he started as a computer technician, earning more than 10 industry certifications from both Microsoft and CompTIA.
Anthony has always understood the value of volunteerism and maintains an active role with several social service organizations. He also devotes his time assisting entrepreneurs on a personal basis or through the Entrepreneurs' Forum of Philadelphia.
He lives in Medford, N.J. with his wife Shelly, and daughters, Ally and Ashley.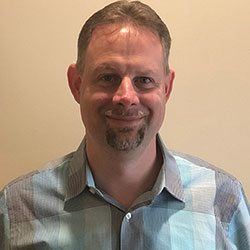 Mark Mosley
PCS – Cumberland County Region
Mark Mosley, President, PCS, Cumberland County Region, is a highly experienced IT expert who has worked in the information technology sector for more than 18 years. He honed his IT skills working as a computer system engineer for high-profile companies including GE, AmTrak, and American Express. Also, Mark spent two years as a consultant to the Department of Defense, as well as serving as IT director at Comar Manufacturing for 12 years.
Mark joined PCS (then Pro Computer Service) with Anthony Mongeluzo in 2008, charged with leading the expansion of services in Cumberland County. The Cumberland branch has grown steadily from a one-person operation to a staff of 20 team members. Mark's focus is to continue to grow the PCS footprint in Cumberland County.
"Many IT companies boast about good service, but we offer a specific approach that's more effective for clients," says Mark. "We focus on providing a comprehensive and thorough solution with specific details to any IT problem. This prevents "callbacks" for the same problem. We also try to anticipate what our clients' future needs are when we conduct an audit. This approach invariably reduces long-term costs, while reducing downtime."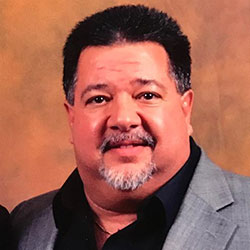 Robert A. Penza
S. Coraluzzo Co., Inc
Robert A Penza is President of Samuel Coraluzzo Co., Inc in Vineland., New Jersey. Robert has been in the family business, which was started by his Grandfather Sam, since he was 15 years old. He started by working in the garage painting tire rims after school. He then began to do other repairs as a mechanic helper and that was where his interest grew to be a mechanic. In High School, Robert elected to go to the Cumberland County Voc- Tech where he took courses in Diesel Mechanics. Later in his senior year, he entered a contest called VICA, Vocational Industrial Clubs of America which was a contest for trades where he won second place in the State of New Jersey. That contest awarded him a scholarship given by the New Jersey Motor Truck Association to attend a Diesel Technical School, Engine City Tech in Union, New Jersey. Robert attended that program for two and half years where he got his degree in Diesel Mechanics. He then returned to the family business where he worked as a diesel mechanic.
After two and a half years Robert's interest changed and he decided to further his education, he started attending Cumberland County College while still working as a mechanic. He later received his Bachelor's Degree in Marketing. Robert then washed his hands from the garage and moved into the office where he started doing driver settlement paperwork. He eventually worked in every department, billing, payables, payroll, dispatch, and safety. After his father, Robert V Penza passed away in 2007; he became President of his family's business. Robert and his brother Michael are third-generation of the company that his grandfather started and his father built.
After his father's death, the company acquired Torrissi Transport and Dana Transport Systems and partnered with Mike Torrissi Sr and Mike Torrissi Jr. Together they grew the business from the original three terminals in Vineland NJ, Salisbury MD and Baltimore MD to now sixteen terminals from North Jersey down the eastern coast to Florida and employ seven hundred and thirty employees.
Robert also enjoys many interests, cooking, boating, camping, woodworking, wine-making among a few. In his younger years, Robert played the keyboards and sang. Starting when he was in eighth grade; he played in wedding and private bands all through high school and college and then formed a club band called VEGAS where they played at known places like Sweetwater Casino in Sweetwater NJ, Copsey's in Absecon NJ and The Savoy Inn in Vineland NJ.
Robert enjoys the organizations he belongs to and supports such as the CEO Group, The Italian Culture Foundation, The Italian American Association, The Sons of Italy and a board member of the Hendricks House Group. Robert resides in Vineland, New Jersey and has a son, two step-daughters, and six grandchildren.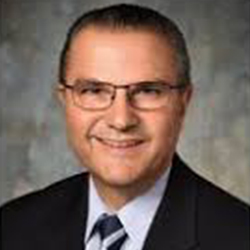 Kristen Rainear, DO
Penn Cardiology of Vineland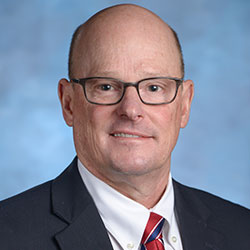 Bruce Riley
Ultra Clean Technologies Corp.
Bruce Riley was born in Bridgeton to Wilbert J. (Whalebone) Riley and Marcia Rieti Riley. He graduated from Bridgeton High School where he was class president his junior and senior year. He is a lifelong resident of Cumberland County and now resides in Lawrence Township.
Bruce married Debby Bucolo on September 18th, 1982 and they have two children. A daughter, Christina Marie, who is a global health researcher for the Institute of Reproductive Health at Georgetown University in Washington DC and a son, Jonathon Michael, a cinematographer and drone pilot for Teton Gravity Research in Jackson Hole Wyoming. Bruce is a member of the Cumberland County, Hopewell & Upper Deerfield Economic Development Boards, Chairman of the Bridgeton Area Chamber of Commerce and member of the Bridgeton Rotary Lunch Club. He was a past board president for Hospice Care of South Jersey. He currently serves on the Cumberland County College Board of Trustees.
Bruce owned and operated Cumberland Valve Inc from 1982 until he sold the business in December 2013. Cumberland Valve is an industrial distribution company that sells industrial plumbing supplies and various hose products for hydraulic, chemical, air and water applications.
Bruce started Ultra Clean Technologies Corp 1996 and it is headquartered in Upper Deerfield Township. Ultra Clean manufactures contamination control and removal products for the fluid power industry. Ultra Clean sells its products worldwide and has warehousing and sales personnel in Sao Paulo Brazil, Shanghai China, NSW Australia, the U.K. and Andelst in the Netherlands.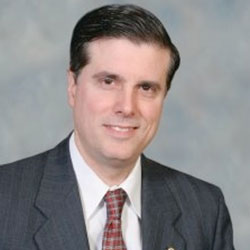 Paul J. Ritter, III, Esq.
Cumberland Insurance Group
Paul J. Ritter III is a graduate of the University of Notre Dame and the Delaware Law School NJ. Paul is the president and CEO of the Cumberland Insurance Group located in Bridgeton, NJ The Cumberland Mutual Fire Insurance Company, founded in 1844, is the oldest insurance company based in New Jersey. The company is a property and casualty insurance carrier providing personal and commercial coverages which it distributes through its over 400 agency partners. Paul also serves as the Deputy Mayor of Hopewell Township and on a number of boards of community organizations including the Inspira Hospital, M-25, Hopewell Township Land Use Planning and the Cumberland County Historical Society.
Ed Roth
Tower Hospitality, LLC
Ed was raised, and continues to live and work, in Cumberland County NJ. He practiced his profession as a Registered Pharmacist from 1974 to 1979 while helping his parents operate their newly purchased Buena Vista Motel. In 1979, Ed left his profession to join the family business full-time when they bought the Lollipop Motel in North Wildwood. Since then, the family business has grown to eight hotels and restaurants, providing jobs for 360 local residents. Ed served, and continues to serve, on various boards and committees in the community. The Roth family was awarded the "Business Persons of the Year" by Vineland Chamber of Commerce and "Entrepreneur of the Year" by NAACP in recognition of employing people from all walks of life. Ed has been married to Judy since 1978; they have three children.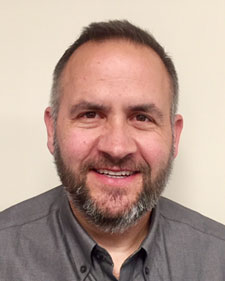 John Ruga
Northeast Precast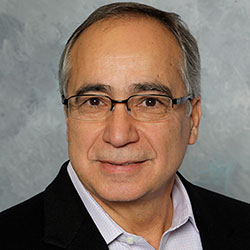 Fred Sorbello
AGRO Merchant's Group- Mullica Hill
Fred Sorbello's career began farming 300+ acres of peaches and apples from 1980 to 1988. In 2004 he reopened Hill Creek Farms to become a U-pick apple farm, in 2009 built Farm Market to sell fresh apples, adding a bakery in 2013. In 2010 Mr. Sorbello purchased Fralinger's Cider Company and in 2017 opened Farm to Table venues.
In addition to farming, Mr. Sorbello opened his first cold storage in 1989 serving products from the Ports of Philadelphia, Wilmington, and NY. Operations grew to become the largest USDA Import Meat Inspection Facility in the USA. This became CONUS (Continental US) Facility serving US troops and establishing military bases and camps in the middle east.
Mr. Sorbello additionally grew the truck company to a fleet of 72 tractor trailers for inland distribution of all food commodities that came thru his warehouse companies and in 2013 became the founding warehouse to AGRO Merchants Group. Today they have a network of cold storage in 60 countries and rank as the 4th largest cold storage company globally.
Mr. Sorbello has served with many associations and held numerous board positions including 20 years on the board of Meat Importer Council of America, NJ Peach Promotion Council, Ship Philly First, Cattleman Beef Board, South Harrison Planning & Zoning Boards, Coach to Little League, Boy Scout Man of the Year 2015 (tri-state area).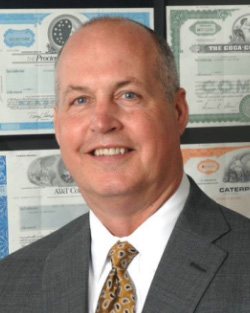 Doug Smithson
Smithson Finacial Strategies Group
of Wells Fargo Advisors
With over thirty years of experience in the investment industry, Doug offers his clients an unparalleled level of knowledge and experience. As Managing Director and Branch Manager with Wells Fargo Advisors in Vineland, NJ, Doug strives to cultivate lifelong relationships with his clients and focuses on creative strategies to help his clients achieve their financial objectives.
Firmly rooted in the community and passionate about educational opportunities and community development, Doug serves as Treasurer of the Foundation Board of Cumberland County College, sits on the Board of Trustees at the St. Augustine Preparatory School, and is an active member of the CEO Group. Doug was past President of the Lower Township Rotary Club and was past vice chair of the Cumberland County Economic Development Board.
An aviation enthusiast, Doug holds an FAA Multiengine Instrument rating and is the President and co-founder of Big Sky Aviation at Millville Airport. He also enjoys playing golf, fishing, watching his son participate in little league baseball games and spending time with his family on the water.
Doug resides in Cape May, NJ with his wife, Beth and their son, Jack. His daughter Taylor is married and resides in Philadelphia.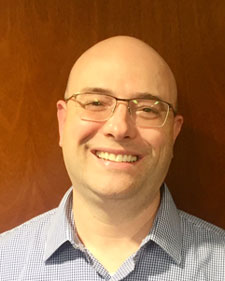 David Surdam
Chemglass Life Sciences
David Surdam is Vice President of Chemglass Life Sciences in Vineland, NJ. Chemglass was founded in 1946 by David's grandfather, Walter P. Surdam. He attended college at Goldey Beacom College in Wilmington, DE focusing on Business Administration and Marketing. He joined Chemglass full time after college but has worked at the company since 1986 while in high school. He also works at Chemglass with his father, Walt, his brother Phil and his wife Regina, who all help to carry on the vision his grandfather started so many years ago. He is very active in his community having coached youth sports, is an active member and currently serves as a Board Director on the Greater Vineland Chamber of Commerce, as well as other community advisory committees. He lives in Pittsgrove, NJ with his wife Regina, son Christopher and daughter Emily. He is proud to be a member of the CEO Group.
Frank Tedesco
Safeway Freezer Corp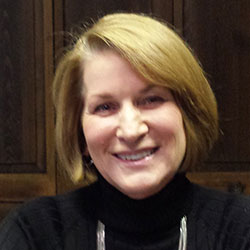 Susan Tinnon
Gerresheimer Glass, Inc.
Accomplished human resources and business leader experienced in aligning  human capital and business processes with stakeholder expectations. Background includes business unit with P&L responsibility, operating unit, corporate and HR project leadership in manufacturing businesses. Business partnerships have included Dept, Division, Sr VP leaders, Executive Team leaders and Boards of Directors. Highly respected for delivering on commitments, conceiving and executing strategies, and building alliances across organizations. Susan received the HRASNJ Human Resources Professional Excellence Award in 2014.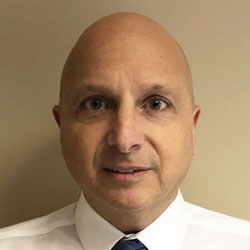 Anthony Romano
Romano, Hearing, Testa & Knorr, CPAs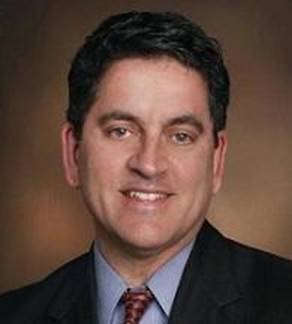 Stephen D. Barse, Esq.
Gruccio, Pepper, DeSanto & Ruth P A